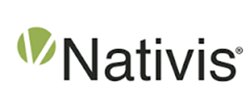 SEATTLE (PRWEB) April 03, 2018
Nativis, Inc., a clinical-stage therapeutic device company developing non-sterile, non-invasive and non-thermal treatments for cancers and other serious diseases, announced it has received notice from the Food & Drug Administration (FDA) that the Nativis Voyager Pediatric system has been granted a Humanitarian Use Designation (HUD) to treat diffuse midline glioma in children.
Chris Rivera, the Nativis President and Chief Executive Officer, made the announcement stating, "This is another important step for our company. A subsequent FDA approval for a Humanitarian Device Exemption is expected that will enable us to begin commercialization of the Nativis Voyager® Pediatric system to treat diffuse midline glioma in the U.S. as early as fourth quarter of this year. Most importantly, we are on our way to providing a potential treatment for children with this aggressive and uniformly fatal condition."
Donna Morgan Murray, Chief Regulatory Officer for Nativis, stated, "While tumors in the brain are relatively rare compared to other types of tumors, brain cancer is the most common type of cancer diagnosed in children. Diffuse midline glioma, which includes diffuse intrinsic pontine glioma, is an ultra-rare disease and is one of several distinct types of brain cancer that affect young children. It is truly exciting that we expect to bring this new and unique treatment to children when there is no other effective treatment available."
Two Contract Research Partners Brought Onto Support Nonclinical and Clinical Operations
In other news, Rivera announced that Nativis has recently engaged two contract research organizations— Charles River Laboratories and Precision Oncology.
Charles River Laboratories has been retained to conduct nonclinical studies with the Nativis Voyager system. Headquartered in Wilmington, Mass., Charles River employs more than 11,000 employees worldwide and is known in the industry for serving clients in leading pharmaceutical and biotechnology organizations around the globe.
Precision Oncology has been engaged to manage and coordinate clinical trials using the Nativis Voyager system. Precision Oncology, a part of Precision for Medicine, with its main offices in New Jersey and Edinburgh, Scotland, has managed more than 325 projects since 2000, spanning all phases of oncology drug development.
In 2017, Nativis announced it had entered into its first exclusive license agreement for the development and commercialization of Nativis' proprietary ultra-low radio frequency energy (ulRFE®) technology for the treatment of adults with glioblastoma multiforme (GBM) in the Japanese market with Teijin Limited, a comprehensive Japanese company expanding businesses in high-performance materials, pharmaceuticals, home healthcare, product converting and information technology.
About Nativis, Inc.
Founded in 2002 and headquartered in Seattle, Nativis is a clinical-stage therapeutic device company. Nativis has invented and patented a groundbreaking technology that utilizes precisely targeted ulRFE to specifically regulate metabolic pathways on the molecular and genetic levels – without chemicals, radiation or drugs – delivered via a simple-to-use non-sterile, non-invasive, non-thermal investigational device called the Nativis Voyager system. The company's goal is to transform disease treatment on a global scale with ulRFE, which can potentially be applied to a wide range of medical conditions as well as to veterinary medicine and non-medical applications. Nativis' initial focus is on the treatment of patients with brain cancer, who are not well served by conventional standard of care therapies, which often result in poor outcomes and devastating side effects. Additional pre-clinical work is focused on exploring new applications in oncology. Nativis Voyager ulRFE system for adults with GBM is an investigational medical device, limited by U.S. law to investigational use only.
Media Relations Contact:
Dennis Kroft
dkroft@nativis.com
206-708-2288; X117