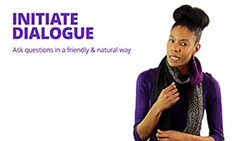 TorranceLearning's Eleventure product line brings a fresh perspective on business skills topics all organizations should be training on.
NOVI, Mich. (PRWEB) April 04, 2018
MasteryTCN™ welcomes TorranceLearning as the newest content partner to join the Mastery Training Content Network. This month MasteryTCN has released six titles, published on its courseware platform, from TorranceLearning covering topics such as, communication, project management and sales.
"We are happy to bring another Michigan company on board to help us build out our library of business skills training," says Jeff Holth, President at MasteryTCN. "TorranceLearning's Eleventure product line brings a fresh perspective on business skills topics all organizations should be training on."
These informative courses provide insights and best business practices for organizations in all industries. "Craft a Value Proposition" helps sales teams come up with strong value propositions to highlight a product or service and how it benefits potential customers.
"Master Project Management," gives employees advice who are new to the task of project management and provides guidelines on how to manage the many factors required to complete a project successfully, on time and within budget. These new courses provide practical advice and include lots of true-to-life examples.
The first batch of new titles includes:

These courses have been published on MasteryTCN's courseware platform, giving them a standardized learning experience. Every course plays on all devices and across all browsers. Each course ends with an interactive learning assessment.
MasteryTCN works with HR Cloud Service providers to offer a catalog of over 900 video-based, e-learning programs to employers of all sizes, across all industries. For a complete listing of available courses, visit http://www.masterytcn.com. If you are an employer looking to train your workforce, see if your current HR Cloud Service provider offers MasteryTCN courses or get a referral from us here.
About TorranceLearning
Eleventure is brought to you by the fine folks at TorranceLearning. TorranceLearning is a custom learning design and development firm located in Chelsea, Michigan, just a stone's throw from Ann Arbor. We're committed to creating a work environment where team members and clients come together to do great things. We work flexible and sane hours. We enjoy each other's company. We build great learning. Eleventure offers e-learning courses that are fast, action-focused on the topics your team needs to be effective.
About Mastery TCN™
Mastery Training Content Network, Inc. (MasteryTCN) is the e-learning industry's first Training Content Network. MasteryTCN partners with leading video content providers to co-produce the largest, standardized, workplace e-learning library available. The course library includes over 900 video-based courses. MasteryTCN then partners with HR Cloud Service providers to help employers obtain high-quality training resources through the vendors they already prefer.