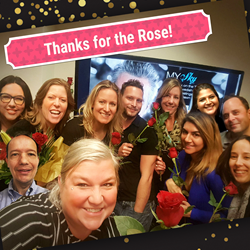 IGNACIO, Colo. (PRWEB) April 03, 2018
AMS is handling the creative, branding, TV and radio media buying, digital and social media marketing efforts for the Four Corners number one casino.
"We are incredibly excited to have the opportunity to work with the Sky Ute Casino Resort Team and with a brand regarded as one of the finest in the Four Corners," said Kathy Cunningham, Founder/President of AMS. "We look forward to demonstrating the power of AMS's brand integration across all disciplines."
AMS was up against some of the best casino agencies in the business and garnered the top spot after two rounds of competition.
"AMS demonstrated that they understood our brand, and their creative execution hit the mark." Says Charley Flagg, "We are looking forward to going through their 3-D Process to further refine our positioning in the market place.
"We are excited about the partnership." says Brenda Grajeda, Marketing, Sky Ute Casino Resort.
ABOUT SKY UTE CASINO RESORT
Sky Ute Casino Resort sits on the Southern Ute Indian Tribe reservation – the oldest continuous residents of Colorado. With over 600 of the hottest slots in the Four Corners, a dedicated poker room, craps, roulette, blackjack, bingo and more, you'll find Las Vegas-style gaming in one of the most beautiful places in the country. Owned and operated by the Southern Ute Indian Tribe, Sky Ute Casino Resort features a 140-room luxury hotel, RV Park, 24-lane bowling, arcade and miniature golf, fabulous pool and fitness center, and multiple dining options. From the authentic steakhouse, Seven Rivers Steaks Seafood Spirits to Willows Café, choose from four dining options throughout the resort. The casino's events center is home to the largest concert venue for musicians, comedians, dance nights and more. The events center is also home to the largest convention, expo and trade show space for businesses and organizations, in the Four Corners area. Learn more by visiting: http://www.skyutecasino.com/
ABOUT ADVANCED MARKETING STRATEGIES
Incorporated in 1991, San Diego ad agency, Advanced Marketing Strategies is proud to have provided twenty-five years of strategy based, result oriented marketing solutions that have increased traffic, sales, and profits for large consumer clients. Over the years, we have developed fully integrated traditional, digital and social media marketing for IKEA, Mossy Automotive, Soboba Casino, Quechan Casino Resort, Bekins A-1 Movers, McMillan Homes, Point Loma Credit Union, LPGA Kia Classic and others. Learn more about AM Strategies by visiting http://www.am-strategies.com/