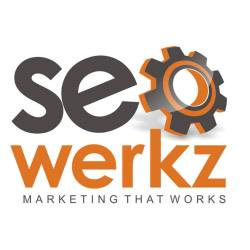 "We are honored to receive this recognition. We will continue to strive for excellence as we serve our customers as best we can. We were founded on principles of transparency, results, and loyalty. Our growth has shown that we can deliver on those principles!"
DRAPER, Utah (PRWEB) April 03, 2018
SEO Werkz recently announced it has received recognition from PromotionWorld's award panel for their 2017 Annual Digital Marketing Awards. This body, currently running its 12th consecutive year of awards for agencies that show a big impact on the industry through frequent innovation and best practices, honored SEO Werkz for awards in multiple categories.
SEO Werkz ranked #1 overall in the category of Best Local Search Company, a title that comes with significant distinction. This award, given to companies who offer the best local search optimization services, recognizes a commitment to local clients plus the company's expertise within the local landscape.
In addition, SEO Werkz was also at the top of the heap for another important category: Best Content Marketing Company. This award is based on SEO services provided to large corporations, one of their specialty areas. These are comprehensive services provided to companies regardless of needs, scope or website popularity.
SEO Werkz also ranked highly in multiple other PromotionWorld Awards, checking in within the top 10 for Best SEM Company (#7 overall), Best PPC Management Company (#2 overall), and Best SEO Company (#5 overall).
A statement from SEO Werkz CEO Paul Staten:
"We are honored to receive this recognition. We will continue to strive for excellence as we serve our customers as best we can. We were founded on principles of transparency, results and loyalty. Our growth has shown that we can deliver on those principles!"
SEO Werkz is a high-quality company offering a full range of services in Search Engine Optimization (SEO). They are known for high levels of customer support, with marketing services ranging from social media and local search to PPC, content creation, retargeting and web design. They were recognized on the Inc. 500 list of America's fastest growing companies in 2017, ranking at #246 in the entire nation.