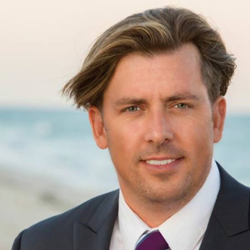 WESTHAMPTON, N.Y. (PRWEB) April 04, 2018
Haute Residence welcomes acclaimed real estate agent, Robert Canberg to its exclusive real estate network. As a Haute Residence partner, Canberg exclusively represents the luxury real estate market in Westhampton and Quoque, New York.
With a years-long career in the Hamptons' residential and commercial luxury real estate, Canberg has comprehensive knowledge of the local markets. He has represented both high-end residential and commercial properties on both the South and North Forks, developing a large and diverse clientele base.
Today, Canberg represents both buyers and sellers on the east end and more specifically in the towns of Southampton and East Hampton full time. He is passionate, dedicated and extremely focused on all his clients' needs. He is well-known for being a tough but fair negotiator, and for his attention to detail on each transaction from the start through closing.
Canberg spent his childhood summers playing on the Hamptons beaches. He loves swimming, sailing, tennis and surfing.
About Haute Residence:
Designed as a partnership-driven luxury real estate portal, Haute Residence connects its affluent readers with top real estate professionals, while offering the latest in real estate news, showcasing the world's most extraordinary residences on the market and sharing expert advice from its knowledgeable and experienced real estate partners.
The invitation-only luxury real estate network, which partners with just one agent in every market, unites a distinguished collective of leading real estate agents and brokers and highlights the most extravagant properties in leading markets around the globe for affluent buyers, sellers, and real estate enthusiasts.
HauteResidence.com has grown to be the number one news source for million-dollar listings, high-end residential developments, celebrity real estate, and more.
Access all of this information and more by visiting: http://www.hauteresidence.com