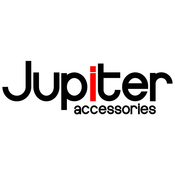 Micozy is designed to protect microphones from the myriad of dangers present in a recording studio.
WOODLAND HILLS, Calif. (PRWEB) April 03, 2018
Jupiter Accessories debuted its Micozy line of microphone covers at the National Association of Music Merchants show in Anaheim, California. The gathering presented a unique opportunity to showcase the covers to professionals who use almost any condenser microphone out there.
"At NAMM, we met hundreds of musicians and recording artists from all walks of life," said Avli Avliav. "It was a great opportunity to get feedback on our product, and to meet some of our most satisfied customers in person."
NAMM also gave Jupiter Accessories access to some of the biggest music merchants from around the world. "We valued our time speaking with some of these representatives," said Avliav, "we're coming into 2018 with a strong focus on launching Micozy to a wider audience."
Micozy is designed to protect microphones from the myriad of dangers present in a recording studio. Sound proof rooms aren't "clean" rooms, and dust particles and moisture frequently build up over time, to erode sound quality. Without care, thousands of dollars can quickly go to waste. With Micozy recording studios have a cost-effective solution for a common problem. The sleeve wraps entirely around the unit, with three protective layers designed to absorb impact from dropping and prevent particulates from harming the expensive electronics housed inside.
Both microphone wrappers are available direct from the manufacturer, Jupiter Accessories, in several colors to suit any color scheme.
About Jupiter Accessories
Avli Avliav created Jupiter Accessories to solve a simple but age old problem: protecting high-quality recording equipment. A veteran of studio sessions, Avliav wanted an intuitive solution to protect microphones from dirt and debris. The result was the Micozy line of microphone protective sleeves, created from high-quality materials designed to prevent particulates from penetrating and ruining the sound quality of your microphone.