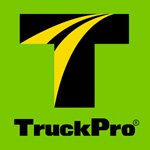 MEMPHIS, Tenn. (PRWEB) April 04, 2018
MEMPHIS, Tenn., TruckPro, LLC is pleased to announce that Shawn Powers has joined the company as Vice President and Chief Information Officer, working in the TruckPro corporate headquarters office in Memphis, TN. He succeeds Mason Rotelli, who has served as the company's CIO since 2012.
Mr. Powers joins TruckPro with over 20 years of information systems and technology experience, beginning his career at Hilton Hotels Corporation in Memphis and most recently holding the position of Senior Director & CIO at American Home Shield, a division of ServiceMaster. Shawn has a track record of success throughout his career and a history of implementing processes and systems to reduce expenses and increase efficiency across multiple functions and operations.
"We are thrilled to have someone with Shawn's experience and personal attributes joining the TruckPro leadership team," said Steve Martin, the Company's Executive Vice President.
"This is an exciting time at TruckPro" added Chief Executive Officer, Chuck Broadus, "and we believe Shawn will be an outstanding partner as we continue to advance TruckPro in the digital age."
Mr. Rotelli led the IT integration of ten acquisitions, which more than doubled the company's size and geographic reach. "We are grateful for Mason's leadership and contributions during a period of very high growth and for building a strong team to serve a much larger and more complex company than when he joined TruckPro in 2012," said Mr. Martin.
Mr. Powers is a life-long Memphian and a graduate of The University of Memphis. He and his wife, Lisa, have three young children and are both actively involved with numerous volunteer efforts and organizations serving the Memphis community.
About TruckPro, LLC
Founded in 1952, TruckPro, LLC is a leading distributor of heavy duty truck & trailer products, and advanced repair services. Through a distribution network of more than 150 stores and advanced service shops, TruckPro delivers a comprehensive range of products to support commercial and government customer requirements in the areas of brake systems, electrical, engines, gear & drivetrain, and more. TruckPro is recognized for delivering measurable value and outstanding support to its customers and suppliers alike. Vast application expertise makes TruckPro an unbiased knowledge resource for product information, documentation and training.
For more information on TruckPro, please visit http://www.truckpro.com.