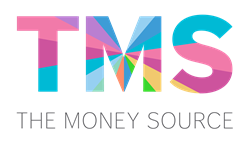 MELVILLE, N.Y (PRWEB) April 03, 2018
TMS, a fast-growing fintech company, is excited to announce that its industry-leading subservicing platform SIME (Servicing Intelligence Made Easy) landed the company on the HousingWire TECH100, the top tech pioneers moving the housing and mortgage finance industry forward.
"We're honored that HousingWire has recognized TMS and the top talent at TMS who created SIME," said Ali Vafai, TMS president. "We believe that technology can revolutionize the servicing end of our business where lenders can now have real-time access to manage their portfolio and provide real-time solutions, putting their borrowers first."
With more than seven years of servicing experience, TMS built and introduced the subservicing platform SIME in early 2017 to finally deliver a subservicing solution that offers end-to-end compliance, real-time information and reports on all borrower accounts, and tracking capabilities that help to reduce delinquent loans.
Compared to other platforms that only offer reporting queries, SIME is exceptional since it is the only platform that provides a centralized location for all critical loan information, including escrow analysis, call logs, and call recordings that can be downloaded in seconds and show real-time information.
"The number of fintech companies serving the mortgage industry has exploded over the last several years — making the choice of just 100 companies this year very difficult," said HousingWire Magazine Editor Sarah Wheeler. "Companies in the 2018 Tech100 represent the leading edge of solutions and services that will propel mortgage companies toward success."
For more information on the award-winning subservicing platform, visit GetSIME.com.
About TMS
TMS (The Money Source Inc.) is a different kind of company that does business in a different kind of way. Founded in 1997, with a mission to Grow Happiness, TMS is a fast growing fintech company that provides products, technology, speed of service and a unique customer experience to borrowers, clients and team members in their pursuit of happiness. With more than 650+ team members, TMS is a national lender and servicer licensed or exempt from licensing in all 50 states and the District of Columbia. For more information, visit TheMoneySource.com. NMLS# 6289.