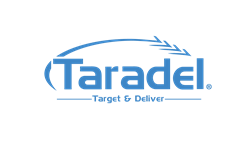 Consumers spend more when they receive direct mail offers. - Jim Fitzgerald, CEO, Taradel
RICHMOND, Va. (PRWEB) April 03, 2018
According to a recent survey conducted by Taradel, direct mail generates the highest return on investment (ROI) for small business advertisers.
The survey, conducted via SurveyMonkey online polling software, included advertisers from B2C (80%), B2B (13%), and Non-Profit (7%) organizations, with consumer-oriented advertisers comprising a majority of the results.
According to the results, 28% of respondents listed direct mail as their top-performing marketing channel, followed by social media (18%). Additional channels such as SEM, outdoor advertising, email, and community events also received votes.
Even in the digital age, 88% of all respondents confirmed using direct mail for new customer acquisition purposes. 30% use it with monthly frequency.
Direct mail response rates came in stronger than digital. Over 40% of respondents reported response rates within a 1% to 5% range, with phone call tracking listed as the top response tracking methodology.
Long the standard for national brands, the small business community has embraced multi-channel marketing. More than two-thirds of respondents use three or more marketing channels with 75% stating that they viewed multi-channel marketing as "extremely important" or "very important" to their organization's marketing efforts.
The survey also found that small businesses view marketing dollars as precious resources.
The average annual marketing budget for those polled was $25,000 or less, with most (70%) respondents working at organizations with less than $1M in gross annual sales.
"Consumers spend more when they receive direct mail offers," says Taradel founder and CEO, Jim Fitzgerald. "That's why direct mail is the foundation of successful multi-channel direct marketing campaigns."
The results of this survey are deemed accurate at the 95% confidence level plus or minus 9 percentage points. Sample size 126.
About Taradel
Founded in 2003, Taradel is a perennial Inc. 5000 company that provides proprietary, multi-channel marketing solutions. To date, over 10,000 businesses have deployed direct mail and digital offers using the company's marketing platform. Learn more at https://www.taradel.com/