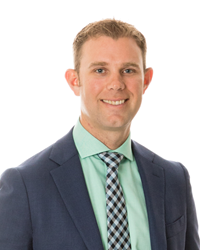 "Dental implant marketing has never been more competitive than it is now. With a strategic plan in place, it can be cost-effective and the driving force in developing a profitable practice."
Las Vegas, NV (PRWEB) April 04, 2018
Progressive Dental Marketing's founder and CEO, Bart Knellinger, will speak at the fifth annual Keystone Dental Symposium in Las Vegas, NV on April 13-14, 2018. This event unites industry leaders to pursue excellence in "A New Path in Implant Dentistry."
This symposium covers topics such as placing immediate molar implants and implants in the esthetic zone, as well as applying modern technology and marketing techniques in the changing dental marketplace. Offering its own symposium on increasing full-arch dental implant cases called Catalyst, Progressive Dental Marketing's team is leading the industry with their trusted approach to dental implant marketing. Knellinger and Senior Practice Consultant, Christina Spikowski, are eager to share this knowledge at the symposium, lecturing on "The New Era of Marketing and Converting Big Dental Implant Cases."
Keystone Dental not only values innovation, but implements it in every piece of technology and training they develop; making advanced and custom care simple is their promise. Founded on innovation in the field of dental marketing and consulting, Progressive Dental Marketing supports this concept of meeting and exceeding real patients' needs and staying ahead in an ever-changing dental field.
Headquartered in Clearwater, FL, Progressive Dental Marketing partners with clients across the country and has ranked on the Inc 500 and Inc 5000's lists as one of the fastest growing private companies in America – three years in row. Their success hinges on their constant innovation. Spikowski, who will also be representing Progressive Dental Marketing at the symposium, says, "Dental implant marketing has never been more competitive than it is now. With a strategic plan in place, it can be cost-effective and the driving force in developing a profitable practice."
In order to establish this marketing plan for each practice, Progressive Dental Marketing has developed a blueprint for success in gaining and converting competitive implant cases and a continuing education (CE) course to pair it with. Each Catalyst dental CE course reveals this strategy and Knellinger will also delve into how clinicians can convert these cases during his lecture at the Keystone Dental Symposium.
Those interested is hearing Bart Knellinger and other leaders in the dental industry speak can attend the Keystone Dental Symposium in April. To learn more about Progressive Dental Marketing, Catalyst, or to receive a complimentary dental marketing consultation, call 727-286-6211 or visit http://www.progressivedentalmarketing.com.
About the Company
Progressive Dental Marketing (PDM) is a one-stop consulting firm specializing in marketing and promoting dental professionals through individualized marketing campaigns, practice development, continuing education, advertising and more. PDM has become one of the fastest growing companies in the industry, due to constant innovation, growth and long-term client retention, and ranked on the Inc. 5000's list of fastest growing private companies in America in 2016, and on the Inc. 500's list in 2014 and 2015. The company has partnered with some of the largest dental organizations in the country, and continues to offer its full-range of services to dental clinicians around the world. For more information about Progressive Dental Marketing please visit the website at http://www.progressivedentalmarketing.com or call 727-286-6211 to schedule a complimentary dental marketing consultation.