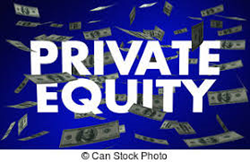 With almost $9 trillion dollars in IRAs, self-directed IRA investors are playing an important role in fueling the growing private capital markets for U.S. businesses
NEW YORK (PRWEB) April 03, 2018
IRA Financial Group, the leading provider of self-directed IRA LLC and Solo 401(k) Plans, has seen an increase in demand from self-directed investors looking to invest in private U.S. business through private capital markets, such as private equity, crowdfunding, and initial coin offerings. "With almost $9 trillion dollars in IRAs, self-directed IRA investors are playing an important role in fueling the growing private capital markets for U.S. businesses," stated Adam Bergman, President of the IRA Financial Group.
At least $2.4 trillion was raised privately in the U.S. last year. That widened a gap that emerged in 2011 with the public markets, which raised $2.1 trillion, according to the Wall Street Journal's analysis of tens of thousands of securities filings and data provider Dealogic.
IRA Financial Group & IRA Financial Trust Company's self-directed IRA and solo 401(k) platform allows investors to invest in private businesses, funds, and offerings for as little as a few hundred dollars a year with no account valuation fees. The primary advantage of using a self-directed IRA to make private business investments is that generally all income and gains associated with the IRA investment grow tax-deferred or tax-free in the case of a Roth IRA.
IRA Financial Group is the market's leading provider of self-directed retirement plans. IRA Financial Group has helped thousands of clients take back control over their retirement funds while gaining the ability to invest in almost any type of investment, including real estate, cryptocurrency, and private business investments.
The IRA Financial Trust Company, a self-directed IRA custodian, was founded by Adam Bergman, a partner with the IRA Financial Group. Mr. Bergman is a leading expert on the taxation of retirement funds and has authored multiples articles on how to use a self-directed IRA to buy cryptocurrencies.
Adam Bergman, IRA Financial Group partner, has written seven books the topic of self-directed retirement plans, including, "How to use Retirement Funds to Purchase Cryptocurrencies, "The Checkbook IRA", "Going Solo," Turning Retirement Funds into Start-Up Dreams, Solo 401(k) Plan in a Nutshell, Self-Directed IRA in a Nutshell, and in God We Trust in Roth We Prosper.
To learn more about the IRA Financial Group please visit our website at http://www.irafinancialgroup.com or call 800-472-0646.