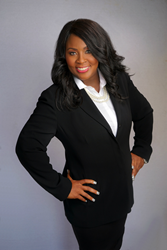 My goal is to educate, empower and protect consumers when given the opportunity so that they can make sound personal and business decisions that affect their lives.
DALLAS (PRWEB) April 04, 2018
Coldwell Banker Realtor and talk radio show personality Barb Cole hosts "How To Buy & Sell Real Estate Under One Roof" on FB LIVE. The show takes place every first and third Saturday from 1-3 p.m. CST on PowerPlay Radio Network.
"My goal is to educate, empower and protect consumers when given the opportunity so that they can make sound personal and business decisions that affect their lives," said Cole.
The Barb Cole Radio Talk Show is an online and social media-driven live radio show where guests and Cole share tips and information, educate, and motivate listeners that are thinking about buying and/or selling residential and/or commercial real estate. Guests specialize in all areas related to real estate, along with a segment that's community-related.
"During the show, and moving forward throughout the year, we will talk about the home buying and home selling process as well as commercial real estate from the Realtors and other real estate-related businesses that are very important to a real estate transaction on the buy and sell side. We will highlight businesses by giving them the opportunity to be sponsors on the show. This is a great platform for a business to talk about their business and provide relevant information to our communities," concluded Cole, who has been in real estate for almost sixteen years.
Barb goes the extra mile besides helping buyers and sellers with their real estate needs. She is also a licensed Insurance Broker that likes to make sure that her clients and others are properly protected with the right insurance. Barb wants to ensure that people have the right financial solution in place to protect their family, home, retirement and for each and everyone to be protected for when "Life Happens."
Insurance is for the living as much as it is for final expenses. Living benefits along with the right IUL, annuity or insurance policy that may allow the insured to be able to receive a check each and every month for the rest of their lives so that they can stay in their home and not deal with the stress of losing everything they have worked so hard to have. For more information, you can call Barb at 972-292-8859 or go to her website, http://www.LifeWillHappen.NET.
About Barb Cole, Coldwell Banker
Barb Cole works with buyers, sellers, investors, luxury homes, million dollar listings, condos and high-rises, land sales and development, new home sales, farm and ranch, builders, commercial real estate, multi-family properties, relocation, foreclosures, USAA, Navy Federal, Cartus and more. She is licensed in Texas and a member of the Texas Association of Realtors, North Texas Commercial Association of Realtors and Real Estate Professionals, Collin County Association of Realtors and Metrotex, the Dallas Area Association of Realtors. For more information, please call (972) 292-8859, or visit http://www.BarbColeTeam.com.
About the NALA™
The NALA offers small and medium-sized businesses effective ways to reach customers through new media. As a single-agency source, the NALA helps businesses flourish in their local community. The NALA's mission is to promote a business' relevant and newsworthy events and achievements, both online and through traditional media. The information and content in this article are not in conjunction with the views of the NALA. For media inquiries, please call 805.650.6121, ext. 361.