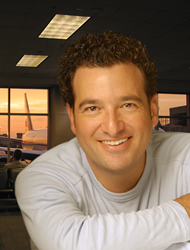 Big Data is allowing airlines and other businesses to ID individual purchasers and tailor prices specifically to them.
NEW YORK (PRWEB) April 04, 2018
The term "Dynamic Pricing" has been bantered about the travel industry for quite a while, but it certainly didn't originate there. The retail industry has been tracking consumer purchases for quite some time and pushing discounts and special offers on future products based on past purchases. What makes Dynamic Pricing a bit more intrusive today is the ability for manufacturers and service providers, including the airline industry, to offer the same seat to different people for different prices, based solely on personal demographics such as the type of car you drive, hotels you book, and restaurants you frequent. In other words, pricing based on what they think you can afford. The question now becomes, does this cross an ethical line with targeted marketing?
ExpertFlyer.com recently went One-on-One with three travel industry experts to get their thoughts about the ethicality of this paradigm shift in targeting potential customers. They also shared ideas about what consumers should be doing to minimize their exposure and avoid overpaying for services based on the perception of financial worth and retail/website search habits.
"There's a lot more going on here than just dynamic pricing," explains privacy expert Kevin Ells at eBlocker during his Podcast with ExpertFlyer.com. "It's personality profile building and every time you're shopping or every time you're browsing around the web, you're being tracked. The best thing you can do today is try to be as anonymous as possible. Don't login unless you have to."
Daniel Levine, a trends expert at the Avant-Guide Institute, says dynamic pricing has been happening in the tourism world for decades. "However, what is changing now," Levine explains, "is that Big Data is allowing airlines and other businesses to ID individual purchasers and tailor prices specifically to them."
As consumers become increasingly aware, and agitated, about how they are being "profiled" by manufacturers and retailers, there doesn't seem to be anything unethical about the process, at least to James Filsinger, President & CEO of Yapta. "Dynamic pricing really boils down to the fundamental principle of supply and demand - which has long served as the backbone to free commerce," he said.
While experts may have varying opinions as to the ethicality of dynamic pricing, nearly all agree that consumers should take steps to reduce their digital footprint. General ideas include:

When shopping, log into accounts first to see what types of deals are being offered. Then log out and shop to see if there are price differences (same process when shopping for airline tickets)
To minimize the data mining technology game, clear your computer's cache, use VPN's (Virtual Private Networks) when searching, and avoid searching from phones (if possible)
Clear your "cookies" before searching for flights or hotels. You may get a more attractive rate as a "new customer" (without a cookie) rather than a returning customer (believe it or not). Going into "Private Browsing/Incognito" mode on your browser will also help.
"New technology is continually being developed to help make the online shopping experience more convenient and clutter-free," explains Chris Lopinto, president and co-founder of ExpertFlyer.com. "The new Device Co-op initiative recently announced by Adobe will help filter out unwanted ads and products regardless of which device you use to search. What consumers need to decide is where to draw the line between convenience and privacy," Lopinto said.
As for the future of this technology, James Filsinger concurs and points to artificial intelligence (AI) as a key contributor enabling dynamic pricing strategies to reach virtually limitless potential. "The algorithms for determining prices can shift based on learned consumer behaviors, always keeping it one step ahead."
About ExpertFlyer.com
Each month, ExpertFlyer's One-on-One blog goes face-to-face with the travel industry's leading decision makers to discuss and address topics relevant to many of today's business and frequent travelers.
ExpertFlyer.com was conceived and created by an eclectic team consisting of a veteran elite tier frequent flyer, an airline captain and corporate travel manager, and information technology professionals to deliver a 24/7 real time powerful air travel information service. The company provides its subscribers and corporate travel managers alike with a complete, concise and efficient way to access the ever-changing details of worldwide air travel information. For more information, please visit expertflyer.com.
Stuck in the middle seat again? Download the free - Seat Alerts app from ExpertFlyer and get the window or aisle seat without hassle or frustration.