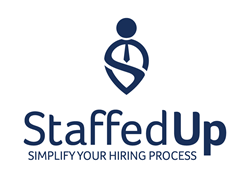 Built for people in the hospitality industry, by people in it.
ST. LOUIS, MO (PRWEB) April 04, 2018
StaffedUp, a web-based staffing platform designed for the service industry, has completely streamlined the hiring process for select Imo's Pizza franchises, a U.S. chain of pizza restaurants based in the greater St. Louis, Missouri area. A lot has changed for the family-owned and operated company since they first opened their original location. With over 90 locations currently spanning the Midwest, Imo's Pizza has little time to focus on hiring. Imo's Pizza is forecasting a steady growth for the year ahead and will need a crew of experienced workers on board for the long haul. Their solution: StaffedUp – built for people in the hospitality industry, by people in it.
Imo's Pizza locations utilizing StaffedUp's staffing tool can now find and hire job seekers with ease for roles such as a delivery driver, cook, counter service and shift managers. Applicants can apply for open positions directly on Imo's Pizza's website, for all participating locations, eliminating piles of resumes and using outside job boards. StaffedUp allows companies to promote job openings all while managing top talent through their hiring database, ensuring a pool of proficient candidates is ready to be hired during those inevitable employee turnovers. Posting jobs, managing candidates, and networking with talent can all be done through StaffedUp's efficient hiring database.
StaffedUp is the solution for the service industry to hiring better talent, smarter and faster, with affordable tools that actually work. Since implementing StaffedUp's customizable hiring platform, Imo's Pizza location's utilizing the platform have praised the hassle-free process, favoring the pre-qualifying questions and position requirements that help in eliminating wasted time, money and energy with staff that just doesn't fit. As a family-owned company, finding and keeping employees that represent the ethics and values Imo's Pizza was built upon is crucial for long-lasting success from both an employer and customer satisfaction standpoint.
Imo's Pizza locations participating in StaffedUp's hiring software include the following: Delmar, Columbia, Delor, Eureka, Fairview, Oakville, Crestwood, Hampton, Springfield, Hillsboro, Bridgeton, Jefferson City, Mehlville, Ferguson, St. Louis, Northwood, MO; Edwardsville and Bethalto, IL; Overland Park, KS.
Check out Staffedup.com to try their platform for free, list your open roles and fill them with the exact talent you are looking for. StaffedUp continuously works to add value and support to ensure that all companies using their software get better staff, decreased turnover and a visible ROI.
About StaffedUp: Created by hospitality professionals who understand hospitality hiring. StaffedUp is a simplified recruiting software built to help hospitality employers attract top candidates while accelerating the hiring process for both sides. Learn more about their customizable hiring platform at https://www.staffedup.com to network talent efficiently and effectively.
About Imo's Pizza: Founded in 1964, Imo's Pizza has a long-standing legacy of delicious St. Louis-style pizza. They are recognized as the 32nd largest pizza franchise in the country and have locations in Missouri, Kansas, and Illinois. For additional information, visit https://www.imospizza.com.