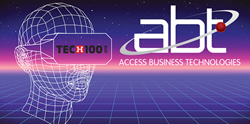 "These companies provide innovative solutions and are moving the housing finance industry forward as technology rapidly changes how the landscape operates," said HousingWire Online Editor Caroline Basile.
(PRWEB) April 04, 2018
HousingWire recognizing ABT as one of the most innovative technology companies in the U.S. housing economy, spanning real estate, mortgage lending, mortgage servicing and investments. The number of applicants for the 2018 awards increased from previous years and the final list of 100 companies demonstrates the depth and range of technology solutions that are available for those operating in the housing economy
This year's HW Tech100 features a much more expansive landscape than ever before. Winners included heavy hitters and innovative disruptors. Even new tech players in the blockchain space are joining the party now. Other exciting developments can be seen on the identity-protection and fraud-prevention sides. But make no mistake, the name of the game in tech, these days, is lending, lending, lending.
"The number of fintech companies serving the mortgage industry has exploded over the last several years — making the choice of just 100 companies this year very difficult," said HousingWire Magazine Editor Sarah Wheeler. "Companies in the 2018 Tech100 represent the leading edge of solutions and services that will propel mortgage companies toward success."
About Access Business Technologies:
Access Business Technologies, headquartered in Northern California, was founded in 1999 as a leading provider of hosted, on-demand software for mortgage loan origination, servicing and pipeline management. Access Business Technologies (ABT) provides access to business technologies that empower mortgage professionals to safely perform at the top of their game anytime, anywhere. ABT proactively supports, defends and manages game-changing technologies and processes that help mortgage professionals excel.
We are a certified SSAE 16 Type II cloud solution provider to over 500 mortgage financial institutions. We are partnered with nearly a dozen leading mortgage software vendors. Our partnerships with the best mortgage software in the world integrate our cloud suite of products, to empower your workforce to produce more loans safely anywhere and anytime.