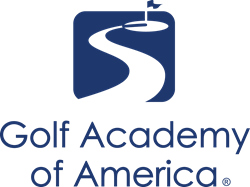 We at Golf Academy of America will be watching the show and rooting for both of their teams!
BIRMINGHAM, Ala. (PRWEB) April 04, 2018
Golf Academy of America proudly announced today that a current student and a graduate would be featured on Golf Channel's upcoming competition show Shotmakers. Andrew Bachelder, who attends Golf Academy of America in Dallas, and Chad Pfeifer, an alumnus of the Phoenix campus, will both compete in the innovative new show.
Bachelder and Pfeifer are both combat wounded veterans who have used golf as a method of recovery. Both also serve as ambassadors for David Feherty's Troops First Foundation, have played in the Simpson Cup and have won the Bush Institute Warrior Open. Additionally, both Bachelder and Pfeifer credit golf with saving their lives.
Though the two have much in common, they will be competing against each other in the upcoming show.
Made possible by a partnership between Golf Channel and Topgolf, Shotmakers pits nine co-ed two-person teams against each other as they test their precision shotmaking and their strategic decision-making skills in an intense and fast-paced environment. The show is set to premiere on Monday, April 9.
Filmed with a live studio audience, Shotmakers combines technology, golf and entertainment seamlessly into a captivating competitive show. The seven rounds of competition will air on Monday and Tuesday nights until the show's conclusion on April 30. At the end of the show, one team will be crowned champion.
"We are so proud of Andrew and Chad, who have been so successful inside and out of the classroom," said Steve Newman, Golf Academy of America National Director of Operations. "We at Golf Academy of America will be watching the show and rooting for both of their teams!"
According to Golf Channel, Shotmakers will be aired in more than 60 countries throughout the world.
About Golf Academy of America
Golf Academy of America (formerly the San Diego Golf Academy) is the largest and longest-running two-year golf college in the world. Golf Academy of America's 16-month program balances classroom studies, practical experience and comprehensive understanding of both the game and the business of golf. Campuses are located in San Diego, Phoenix, Orlando, Myrtle Beach and Dallas. For more information, call 800-342-7342 or visit http://www.GolfAcademy.edu. Golf Academy of America schools are owned and operated by the Education Corporation of America.