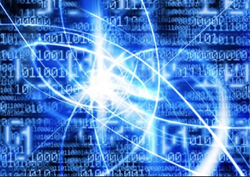 "Until poker chips and monopoly money are securities, the statement that "all tokens are securities" has no intellectually honest leg to stand on." -- Stan Larimer
NEW YORK (PRWEB) April 04, 2018
Defend The Blockchain was formed to help protect ALL Blockchain developers, companies, users & products from overzealous regulators, entrapment cases, and cases that may affect the blockchain industry as a whole.
In 2014, after bitcoin broke the $1000 mark and other cryptocurrencies started joining the market, the Department of Financial Services issued the "BitLicense Regulatory Framework." The new "BitLicense" placed regulations on any entity using cryptocurrency residing in New York.
It was one of the earliest cryptocurrency regulations.
Acquiring a "BitLicense" was no cheap or easy task. The license alone cost $5,000. On top of that, there were legal fees, extensive paperwork, and restrictive requirements, some arguing that it would leave customer data vulnerable. Coinsetter claimed to have spent $50,000 in the application process, while Bitstamp believed the figure was closer to $100,000.
Several companies including Bitfinex and Kraken refused to comply and ended up leaving New York. Publications referred to the phenomenon as "The Great Bitcoin Exodus."
"BitLicense" was architected by Benjamin Lawsky, a New York State regulator and former federal prosecutor. Lawsky earned a notorious reputation on Wall Street for his strict stance on securities regulation and his punishments carried out on offenders. According to The New York Times, "He threatened to pull their licenses, fined them hundreds of millions of dollars and forced dozens of their employees to resign."
Lawsky would depart barely a year later to form The Lawsky Group, a consultancy firm that helps businesses navigate the maze of crypto regulation and acquire their own "BitLicense."
The Biggest Threat To Blockchain
Cryptocurrency and blockchain, its underlying technology, are still in their infancy, like the Internet before social media, or like the cloud without any applications. As blockchain enters the public discussion, we can begin to understand the different applications and use cases for the technology.
Unfortunately, as blockchain becomes more popular, a few bad apples are spoiling the scene. From scam companies to misreported news, a handful of companies and individuals are abusing the confusing and patchwork regulations to take advantage of unwitting customers.
The consequence? A stigma attached to blockchain startups.
Regulation alone is not the issue. In fact, regulation in a new industry is to be expected. Sensible regulation is necessary for protecting consumers from predatory practices, and in ensuring businesses do their due diligence.
But as demonstrated in the case of Lawsky, regulators don't always understand how their actions can suppress or inhibit innovation, especially from innocuous small businesses and startups.
Despite some of the companies with working products (such as Kraken and Bitfinex), regulation can be counterproductive to the purpose of blockchain, which is designed to be decentralized and anonymous. With the new "BitLicense" requirement, customers must present valid identification to engage in exchange services or hold cryptocurrency. Others are receiving cease and desists, experiencing shutdowns or seizures unjustly.
While these fraudulent companies do exist, too many are tainting the name of potential innovations and breakthroughs. Regulators become too paranoid about these "outliers" and then create blanket regulations that do more harm than good.
Defend The Blockchain
Defend The Blockchain is a brand new initiative designed to protect legitimate blockchain projects.
Defend The Blockchain is a large crowdfunding campaign where people can donate to businesses unfairly harassed by the government, despite a plausible blockchain vision.
This initiative is not designed to protect every company - only blockchain projects that show compliance and a working product. Ponzi schemes, fraud ICOs, and vague projects will not be covered by the fund.
Through the Defend The Blockchain initiative, the hope is that more sensible regulation can come to pass while protecting the intellectual property of new businesses. The mission is to cultivate a blockchain industry with reputable brands and technology while continuing the dialogue on fair regulation.
Legal Counsel & Services
Defend The Blockchain was formed as a Trust Fund to be used to retain legal defense and bail bonds for anyone needing legal services deemed to be in the best interest of the blockchain industry.
Donations
You can support DefendTheBlockchain with crypto donations or by donating directly from our website using a choice of cryptocurrency options or Credit Cards.
Donate here: Defend The Blockchain
--