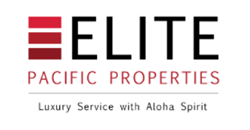 Elite Pacific Properties acquires Oahu vacation rental firm increasing luxury rental portfolio to 256 luxury vacation rentals across the Hawaiian Islands.
HONOLULU (PRWEB) April 05, 2018
Elite Pacific Properties has closed on the acquisition of Villa Management LLC, a vacation rental management and real estate brokerage company based out of Turtle Bay Resort. The acquisition includes taking over the management contracts for 29 Ocean Villas at Turtle Bay managed by the company. Owner and Principal Broker Cliff Cassity joins Elite as a licensed brokerage agent while employees, Jean Sumait and Natalie Kekahuna, will become employees of Elite working out of the same office within Turtle Bay Resort.
Elite will begin managing the existing properties, working closely with the resort while integrating Villa Management's business into Elite's existing statewide vacation rental department. "Cliff and his team have done a great job establishing a thriving vacation rental business and they have very close relationships with their clientele. We expect that by implementing our extensive marketing and distribution programs we can increase occupancy and revenue for these owner clients, and by utilizing our infrastructure, systems, and technology we can make the operations more efficient and provide better service to both clients and guests," said Paul Mayer, Managing Partner of Elite Pacific Properties.
Villa Management's 29 Turtle Bay Villas join Elite's expanding vacation rental portfolio which now includes 256 luxury properties statewide. The Ocean Villas are each independently owned within the resort-zoned Turtle Bay Resort and provide premier ocean view studio, three bedroom, and four bedroom units throughout the complex. Villa Management established an exclusive agreement with Turtle Bay Resort that only allows its guests to access the resort's amenities.
Andreea Grigore, Director of Vacation Rentals at Elite Pacific Properties said, "This acquisition is the right move for our thriving vacation rental business and will help solidify Elite's presence on Oahu's North Shore. We're honored that Cliff entrusts Elite with his business and clients." Grigore leads the vacation rental team of 30 support staff and the increasing number of vacation rentals in Elite's portfolio. Elite's vacation rental department includes a local property management presence in every market and has the largest distribution network in the state to ensure high occupancy for its properties.
Cassity's first experience with Elite's vacation rental expertise came two years ago when he rented an Elite vacation home for family visiting Oahu. His experience was so positive, he knew that if he ever sold his business it would be to Elite. "The website is so well done and the ease of working with the people from Elite made this an easy choice. A lot of work is going on, but everyone is happy about being part of a company that is obviously going somewhere," Cassity said. "Elite has cutting-edge technology for brokerage as well as vacation rentals and I'm really looking forward to joining the team," Cassity added.
About Elite Pacific Properties:
Locally owned and operated, Elite Pacific Properties was founded in 2005 by Stephen Cipres and Paul Mayer. The company has over 200 professional agents in nine offices on Oahu, Maui, Kauai, and the Big Island, along with a 50-person support staff. As a full-service real estate firm focused on luxury residential property sales, multi-unit projects/developer sales, vacation rentals and property management, Elite is a member of Who's Who In Luxury Real Estate, an exclusive organization of the top luxury brokers in the world. Elite Pacific Properties closed 2017 with almost $1.2 billion in sales, solidifying its status as the No. 1 volume luxury brokerage in the Hawaiian Islands. The firm has also appeared on Inc. Magazine's "Inc. 5000" list for the past five years, as well as Pacific Business News' "Fastest 50" company list for the past four years.