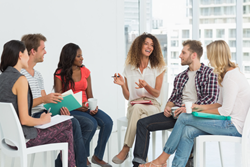 Google takes away AdWords for the drug rehab industry, but treatment experts want them to reconsider.
(PRWEB) April 05, 2018
It is no secret that the drug and alcohol rehabilitation business is a multi-billion-dollar industry worldwide, spanning from the private sector all the way to government programs and subsidized services. With the increasing drug and alcohol-related problems across the globe, new pharmaceutical drugs being created each year and illegal pharmaceuticals being sold worldwide; there is an on-going need for effective help, treatment, and support. Unfortunately, a select few saw this epidemic as an opportunity to take advantage of people looking for help, which resulted in Google placing a global ban on AdWords directly connected to the advertising of the drug rehabilitation industry. The topic is covered in this article. Drug Rehab Services, who has been operating within this industry for over a decade, feels there may be other options available for these businesses, as Drug Rehab Services indicates, there are ethical and professional operations within the addiction treatment field.
"As a referral service, Drug Rehab Services went the extra mile to ensure our call center received accreditation in Florida. This accreditation is important with how we operate, and do allow us to continue helping those looking for solutions to addiction. We understand why Google banned AdWords for our industry, but I think there may be a better solution," said Marcel Gemme Founder of Drug Rehab Service.
Anytime someone is looking for help; they will typically search the Internet, and this is no different with drug and alcohol rehabilitation services. With the on-going advances in Internet search technology and the popularity of Google AdWords, it became very easy for any business; including drug treatment programs, to advertise their services online and increase the number of people contacting them. For example, in the United States; when someone searches 'drug treatment in California', ads will pop up with links to treatment programs or helplines. Some of these ads can also mislead a person searching for help and direct them to a treatment program in another state across the country, or even worse to a treatment facility posing as a referral organization, with the sole purpose of simply filling beds in their facility. Granted, some addicts and their families would jump at the chance to go through treatment in a different state, but this is not always the case. Every situation is different and has to be treated for the best care of the client. Typically, the average person searching for drug or alcohol rehabilitation will be looking for programs close to home. Unfortunately, the misleading practices from select few businesses and organizations, has now made it difficult for ethical, and legitimate, and accredited drug treatment programs, help line services, and referral agencies to utilize Google's services and AdWords, and Drug Rehab Services feels some of these good organizations will not survive.
About Drug Rehab Services: Drug Rehab Services is a comprehensive resource for anyone searching for help who is struggling with addiction or substance abuse. For the past 13 years, DRS has directed individuals to resources within the government, ministry funded and private drug treatment sectors within the United States. As an organization that helps thousands of people annually, Drug Rehab Services is dedicated to maintaining high standards within the industry.