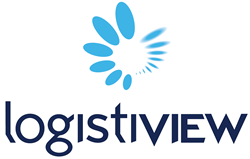 We are thrilled to bring an Augmented Reality experience to the attendees at Modex. LogistiVIEW will get the Modex guests outfitted, trained and productive on this leading edge technology, in just minutes, regardless of past experience or native language. - David Erickson, VP of Product Development
RALEIGH, N.C. (PRWEB) April 05, 2018
LogistiVIEW will demonstrate a first-of-its-kind workforce augmented reality platform for enterprise logistics and supply chain at MODEX 2018 (Booth C2272), April 9-12, 2018 at Atlanta's Georgia World Congress Center. A panel of industry judges has designated LogistiVIEW's platform as a finalist for MHI's 2018 Best IT Innovation Award. LogistiVIEW's US-based reseller and implementation partner, Accelogix, will be co-exhibiting class-leading capabilities in distribution systems and strategy.
"We are thrilled to bring an Augmented Reality experience to the attendees at Modex. Many people have seen or read about smart glasses but really can't imagine how they work," said LogistiVIEW Vice President of Product Development, David Erickson. "LogistiVIEW will get the Modex guests outfitted, trained and productive on this leading edge technology in just minutes, regardless of past experience or native language."
Enterprise Workforce Augmented Reality Platform
Most enterprise mobility solutions are too complicated to train quickly or use efficiently. The LogistiVIEW Enterprise Augmented Reality Computing Platform enables companies to build and deploy workflows that connect deskless workers with business information and processes.
By visualizing task steps through Augmented Reality in their working environment, LogistiVIEW intelligently guides workers from step to step and effortlessly collects task-critical information using computer vision, scanners, and sensors.
With support for modern ruggedized mobile devices and next generation smart-glasses, LogistiVIEW is the bridge from text-based legacy enterprise mobility to Industry 4.0 connected workforce.
LogistiVIEW's CEO to present educational seminar at MODEX
Seth Patin, LogistiVIEW's CEO, will present Augmented Reality and Smart Glasses: The Future of Humans in the Automated Supply Chain on Tuesday, April 10, 2018, 12:30 – 1:15 PM in Smart City Logistics & Connected Supply Chain Theater 1 (C Hall).
How will Human Labor stay competitive in supply chain? There is extensive hype around Artificial Intelligence and the impending Robotic revolution. From businesses hoping to save millions by eliminating labor spend to supply chain workers fearful of losing their jobs, hopes and fears are based mostly on misinformation. The truth lies somewhere in the middle and the best supply chains will strike a delicate balance between highly optimized human labor and intelligent automation. Learn how Smart Glasses and Augmented Reality will seamlessly connect humans, computers, and robots to drive new levels of supply chain efficiency.
LogistiVIEW at MODEX 2018 – Booth C2272
https://www.logistiview.com/modex-2018-atlanta-ga.html
Accelogix at MODEX 2018 – Booth C2272
https://www.accelogix.com/modex-2018-atlanta-ga/
About LogistiVIEW
Founded in 2014, LogistiVIEW delivers a patent-pending enterprise augmented reality platform that connects deskless workers with business information and processes to improve speed, safety, and accuracy.
https://www.logistiview.com
LogistiVIEW is a strategic partner with Accelogix, a leading provider of distribution system and strategy services.
https://www.accelogix.com