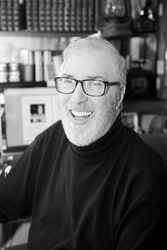 If we stop using race, color or origin as a description - racism might just fade away.
NEW YORK (PRWEB) April 06, 2018
The book is about a young boy, Jerry, who moves to the country just as the WWII he was born into and lived through had ended. In the country Jerry meets new friends - a passel of them - and they have adventures that would make Tom and Huck proud. The book was named 'Book of the Year' (Family & Friendship) by Books and Authors; Antil was also anointed a 20th century Mark Twain and the Norman Rockwell of the written word by book reviewers. Antil was named 'Writer of the Year' (2012) by Syracuse University's student body for the historical fiction novel and for Antil's promise to donate a book to a school for every book sold.
All this time the author thought the highlight of the novel was its historical value - fun stories with foundations in truth (appropriately stretched) of a group of kids growing up in the shadows of WWII in 1949. The 6th graders of 2018 saw the novel through a different set of eyes.
Paraphrasing most of the students opinions - "We loved the book - especially noting that nowhere in the tales was there ever a mention of a race or a nationality. Not once." A majority of the readers pointing out that this one element made the book a winner - and a book that should be required reading by any age for stamping out racism.
Is there a 6th graders of 2018 moral? Simply this...if media and people in general would just stop using race as a reference to a person's description - racism just might fade away.