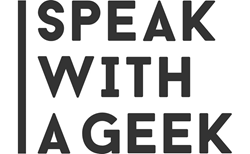 The opportunities and use-cases for implementing machine learning and artificial intelligence are endless.
SAN FRANCISCO (PRWEB) April 06, 2018
Leading organizations have already jumped on the machine learning bandwagon to automate decision processes and have started to dip their toe into deep experimentation of advanced artificial intelligence methodologies. It's no wonder with market predictions estimated at $100B by 2025 for venture investment that most believe AI will have an incredible impact on the workplace and the economy. Process Improvement and top-line growth initiatives have put increased pressure on operations to scale back cost while increasing output which has led to rapid expansion and innovation.
The largest sectors of growth in machine learning and artificial intelligence are in customer service, hiring, finance, and marketing. The opportunities and use-cases for implementing machine learning and artificial intelligence are endless and with the added benefit of buying behavior and predictive analytics, it's technology that once implemented can provide incredible ROI.
Here are a few ways that companies have put this technology to work.
Customer Service
One way to think about machine learning is to consider it like a telephone system IVR when calling a toll free 800 number. When the call connects there is a greeting and a question to determine how to direct the call. By pressing 1 for Sales, the system then knows to queue up the protocol for employees and extensions. The same strategy is applied to machine learning, except instead of with a phone and a keypad, it is done with language and keywords.
A visitor to your social platform page can engage with a custom bot through a direct message. If a message is sent with the word "sales" or "sign up", for example, the system will queue up pre-programmed responses and language with an emphasis on self-service. Cutting costs while providing convenience is always a win and for some industries, you could see up to a 90% decrease in administrative expenses while having greater control of messaging and customer experience.
Hiring
For some markets, hiring the right employee can be extremely difficult. Hiring the wrong candidate can result in slowing down productivity, wasted time of the learning curve, and a negative impact on team performance. Some industries such as technology and finance can cost your organization thousands of dollars a day by not having the seat filled. Implementation of machine learning and artificial intelligence can improve the candidate experience and allow you to process potential employees more efficiently. Pairing by titles, skillsets, experience and more, algorithms can be created to narrow down and pinpoint talent by priority.
SWAG offers the best hiring solutions for technical hiring but if you want to build one of your own, we're here to help with SWAG Development Services.
Finance
Robo-Advisors are creating quite a stir in the finance industry by allocating assets to obtain the desired goal. With high accuracy and dependability, using automation has become more commonplace and can be a considerable savings in contrast to using human advisors with fees.
Implementing machine learning and artificial intelligence for financial transactions, asset management, and logistics can be accomplished with the same methodology of keywords, numbers, or barcodes with algorithms to automate decision making, such as the release of orders and goods, detecting fraud and identifying unusual buying behaviors. Loss prevention functions implementing AI technologies can locate areas of concern and provide insight into criminal investigations.
Marketing
Utilizing machine learning and artificial intelligence in marketing allows for companies to automate the generation of revenue while keeping costs down. Tracking customer behaviors and predicting behaviors with accuracy and speed has always been a marketer's dream and today's technologies are finally meeting this demand.
Calculating bounce rates or churn on a web site can be measured and analyzed to pinpoint areas needing improvement in user interface and design. User preferences can be stored and referenced to provide more engaging customer experiences. With the introduction of live and chat bot features, company's can provide customer service and additional services through cross-selling or upselling, as well as deal with service related inquiries. Combined with site visitor analytics, retargeting advertising can be fine-tuned and have huge impacts on conversion rates.
Marketing objectives can also be achieved using Pay Per Click advertising paired with artificial intelligence to track information and vital data and optimizing campaigns to improve the overall success of a campaign. Generating high-quality leads is essential and having AI-powered technologies can save a tremendous amount of time and money.
Technology advancements continue to shape the way we do business. Having trusted technology partners is key to the success of any machine learning or artificial intelligence platform. Speak With A Geek (SWAG), provides Development Services and offers a Free Expert Consultation for machine learning and artificial intelligence projects. For more information, please click here.