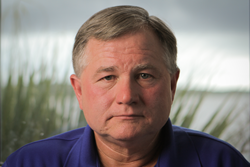 Instead of focusing on 'things to avoid' and to 'not do,' our non-12 step program focuses on our innate health, resiliency, insecure thinking, and what we want in life. Barnett Gilmer, CEO Gulf Breeze Recovery.
GULF BREEZE, Fla. (PRWEB) April 10, 2018
According to a recent March 2018 revision on the opioid crisis, the National Institute on Drug Abuse (NIDA) states, "Every day, more than 115 Americans die after overdosing on opioids." According to Statnews.com (STATS), a panel of experts in public health from ten universities proclaims that the opioid epidemic will get worse before it gets better. One of the scenarios advanced by the panel is that the casualties created by the opioid crises could intensify to well over 200 per day. At this rate, the death toll would rise to approximately 650,000 in the next decade. To put this into perspective, STAT claims that losses of life in the next decade from opioids could potentially near the number of Americans who died from HIV/AIDS since the start of the epidemic in the early 1980s.
One of the questions that must be asked is, what is driving these numbers? The introduction of synthetic opioids such as fentanyl and carfentanil is certainly one contributing factor to the increase in the opioid death toll. According to the U.S. Drug Enforcement Agency (DEA), "Over 12 different analogues of fentanyl have been produced clandestinely and identified in the U.S. drug traffic. The biological effects of the fentanyls are indistinguishable from those of heroin, with the exception that the fentanyls may be hundreds of times more potent." Carfentanil is especially heinous. The DEA continues, "Carfentanil has an analgesic potency 10,000 times that of morphine and is used in veterinary practice to immobilize certain large animals." If fentanyl and carfentanil continues to spread, unfortunately, so will the deaths.
Another possible contributing factor may lie in the ineffectiveness of the predominant drug and alcohol treatment method currently being used in the U.S. According to Barnett Gilmer, CEO of Gulf Breeze Recovery, "The 12-step method has been the overwhelming treatment model in the U.S. for many decades and has helped a countless number of people. Unfortunately, there have been many who do not benefit from this treatment modality." Gilmer continues, "People need to find the true underlying cause of why they chose to find a solution to their problems through drugs or alcohol. Instead of focusing on 'things to avoid' and to 'not do,' our non-12 step program focuses on our innate health, resiliency, insecure thinking, and what we want in life. Instead of a Band-Aid approach, we help people go to the root cause of the addiction, typically buried in layers of thought. Finding the true answer can open the door to happiness and sustainable recovery."
About Gulf Breeze Recovery: Gulf Breeze Recovery is changing the future of addiction treatment with the THRIVE® program focused on overcoming chronic relapse. Gulf Breeze Recovery's THRIVE® program is designed for those who are looking for a drug and alcohol treatment program to produce a different and positive result. This non-12 step program allows you to drive beyond your addictions and promotes a new outlook on life. For more information about our program or to speak with an Addiction's expert, please call 855-973-3551 or contact us.