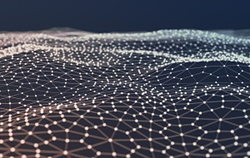 Boulder, Colo. (PRWEB) April 05, 2018
Enterprise Management Associates (EMA), a leading IT and data management research and consulting firm, today announced it will host a research webinar titled "Network Management Megatrends 2018: Exploring NetSecOps Convergence, Network Automation, and the Cloud," featuring Shamus McGillicuddy, senior analyst of network management at EMA.
Since 2008, EMA has been tracking network management trends as part of its biennial Network Management Megatrends research. This ongoing study identifies emerging network tool requirements, network operations strategies, and organizational challenges. It also examines how certain macro-trends are affecting the network management team.
Based on a survey of 250 network management decision makers, the 2018 edition of the Megatrends research examines how the migration of applications to the public cloud is affecting the enterprise network. It also explores the emergence of network automating initiatives and the convergence of network operations teams with IT security teams. The expansion of network management outsourcing is also examined.
During this webinar, McGillicuddy will explore the results of this research, including:

Decision drivers: The broad IT initiatives and network technology trends that drive network management decision-making
Network manage tool requirements: What features deliver the most value, what data sources enable network management processes
Network automation: How and why enterprises are expanding opportunities to automate network tasks
Network and security operations convergence: The nature of collaboration and integration between enterprise network operations teams and IT security groups
Network management tool fragmentation: An examination of why large toolsets for network monitoring and troubleshooting can doom a network operations team
The webinar is Thursday, April 19 at 1:00 p.m. Eastern. Those who wish to attend can register at: http://info.enterprisemanagement.com/network-management-megatrends-2018-webinar-pr
About EMA
Founded in 1996, EMA is a leading industry analyst firm that specializes in providing deep insight across the full spectrum of IT and data management technologies. EMA analysts leverage a unique combination of practical experience, insight into industry best practices and in-depth knowledge of current and planned vendor solutions to help clients achieve their goals. Learn more about EMA research, analysis and consulting services for enterprise line of business users, IT professionals and IT vendors at http://www.enterprisemanagement.com.