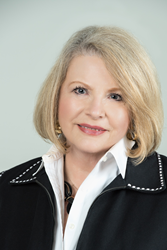 Statistics say that Denver is bringing in about 50,000 people a year, but we are only building about 20,000 houses.
DENVER (PRWEB) April 06, 2018
"The market can't sustain these prices." "Prices have to come down, I'm going to wait." "I can't sell my house now, the replacement will be too expensive." Real Estate Agents hear these concerns all the time.
"The interesting thing about being in the real estate business for 40 years, however, is that the numbers always change, but the words never do," said Bobbi Boldon, broker associate at RE/MAX Professionals. These are the same concerns people have voiced when the average price of a home was $60,000.
To educate homeowners about the current state of the Denver metro real estate market, Boldon, who is also an author and national speaker in the sales and real estate field, examines the following four phases:
Phase 1: Recovery. Currently, there is declining vacancy and little new construction. Buyers are anxious to buy again, but builder's don't have sufficient workers or lots to build on. "From the time the real estate developer buys the land, gets it through the planning commission, plans it, installs water and sewer and finds a buyer, it takes from three to seven years," noted Boldon. "Consequently, as the market begins to heat up, builders can't keep up."
Phase 2: Expansion. There is not sufficient inventory or new construction in the Denver metro market today. "Statistics say that Denver is bringing in about 50,000 people a year, but we are only building about 20,000 houses," added Boldon. "The prices are rising as a result of supply and demand. We are expected to continue to bring jobs to the area, which brings more people, which in turn tightens the real estate market even more. Prices will continue to go up for now and are expected to continue for the next 8 to 10 years.
Phase 3: Hypersupply. When there is too much inventory for the demand, prices go down. "At some point the builders will overbuild, and the market loses steam," noted Boldon. "People begin to sell, but buyers are reluctant to buy. Buyers often won't buy because they will wait for prices to go lower."
Phase 4: Recession. The economy changes, people begin to lose jobs, interest rates rise substantially, buyers stop buying and foreclosures reduce prices even further. The catalyst for the downturn is usually the economy. People don't buy when they are worried about losing a job. High interest rates and the subprime loans of the past were reasons for the last downturn in the market. Today, those loans are out, people have to have an actual job and the ability to pay the mortgage. Interest rates are at an almost unheard of low.
"We are in the expansion phase now, Phase 1. It is predicted to stay that way for about 9 or 10 more years. This is the time to make your move before the prices get even higher. It would be foolish to lose the next decade of price increases and lose money on rent," concluded Boldon. "However, it's like flying an airplane in the dark over the ocean in a storm – best if the pilot is experienced. Find someone that can ensure you don't lose the house you want or overpay. Getting a good deal is still possible, but it takes work. To sell in this market is not hard to to, getting it right so that you find a replacement without becoming homeless is where experience comes in."
About Bobbi Boldon, RE/MAX Professionals
Bobbi Boldon specializes in single family homes in the Denver metro area, including Aurora, Parker, Centennial, Highlands Ranch and Castle Rock. She works with all prices of homes and has sold homes in all budget ranges. For more information, and a free analysis of your current situation please call (303) 618-2000, or visit http://www.recolorado.com/bobbi-boldon. Email her at Bobbi4homes@gmail.com.
About the NALA™
The NALA offers small and medium-sized businesses effective ways to reach customers through new media. As a single-agency source, the NALA helps businesses flourish in their local community. The NALA's mission is to promote a business' relevant and newsworthy events and achievements, both online and through traditional media. The information and content in this article are not in conjunction with the views of the NALA. For media inquiries, please call 805.650.6121, ext. 361.