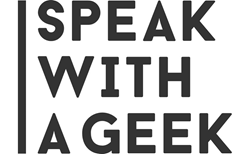 Some companies want to focus on what they do best and leave the technical hiring to the experts, that's where SWAG comes in.
San Francisco, CA (PRWEB) April 04, 2018
Speak With A Geek (SWAG), a leading technology service provider, announced today the launch of FAST LANE Hiring to help companies fill their open technology jobs faster, with high-quality employees. FAST LANE Hiring is a new platform offered for select clients to market and develop a pool of highly skilled talent.
"SWAG has always been about finding the best technical talent fast. We've screened and interviewed millions of technology professionals since 1999 and we've adapted and improved our internal technologies and processes over the years to be able to pinpoint, engage, and acquire top talent," stated Jaimie Breen, Director of Business Development at SWAG. "We launched our pilot program of FAST LANE Hiring last year by working closely with enterprise clients to really develop a strong method of speeding up the time to hire. With some fine tuning and updates, we saw immediate results, our time to hire decreased over seventy percent! As we added on new clients with new requirements, the complexities changed but we saw just as impressive results!" she added.
The technology talent shortage has reached epic proportions, with over a million cyber security jobs open and quarter of a million developer jobs, it's important to be able to spot the right talent and place them quickly. Software developers, data scientists, and engineers are some of the fastest growing positions with some experts and estimates showing up to a 12% increase of unfilled technology jobs by the year 2024. While many factors are in play, SWAG takes on the challenge and now offers FAST LANE Hiring for select clients to quickly pinpoint prospective employees by skillset, introducing them to the opportunity, and conducting any necessary skills assessments and uptraining to ensure a large pool of talent is established.
"Some companies want to focus on what they do best and leave the technical hiring to the experts, that's where SWAG comes in. Every day a technology job goes unfilled can cost a company thousands of dollars. SWAG helps fill those jobs faster with FAST LANE Hiring without any sacrifice to quality, in fact, we don't get paid unless our candidate is hired. What used to take weeks or months, can now be accomplished in days, with higher quality employees. Having candidates pre-approved for an employer in advance truly speeds up the process. For some companies, they really just want to focus on their business and leave the technology hiring to the experts."
Having the advice of an expert can be invaluable when building a tech team to ensure the candidate possesses the necessary skill and experience, but also that they will mesh well with your existing team, culture, and environment. SWAG alleviates the stress and most of the work by ensuring that our clients' time and resources are spent and focused only on top talent that has a strong likelihood of success with the company.
To see if your company qualifies for SWAG's FAST LANE Hiring platform, please visit here.