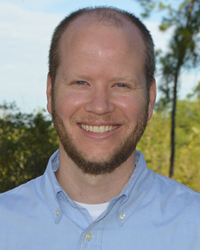 The time it takes a healthcare professional to be trained for implementing telehealth into their practice will be greatly reduced.
(PRWEB) April 06, 2018
South Georgia telehealth agency Global Partnership for Telehealth announced today that Pathways, the company's newest telehealth platform, will soon be available to those in the company's network.
According to Jerad Johnson, CTO at Global Partnership for Telehealth, the new platform will drastically reduce the amount of time that practices put into a telehealth consult. "The workflow is very intuitive and includes the ability to easily share patient information with the healthcare provider," said Johnson. "This means the time it takes a healthcare professional to be trained for implementing telehealth into their practice will be greatly reduced."
Previously, facilitating a telemedicine visit required Global Partnership for Telehealth's partners to switch between different video conferencing, imaging, and tele-auscultation software packages according to the healthcare providers' needs. Furthermore, professionals on both sides of the consult had to ensure that patient data matched perfectly for billing purposes, an endeavor that sometimes demanded tedious coordination. Pathways allows telehealth users to access different peripheral scopes, a tele-auscultation platform, and shared patient health information all in one secure web-based platform, making consultations much easier to perform.
Johnson said that Pathways is currently in its nascent form and that Global Partnership for Telehealth will develop additional features for the platform in the months to come. "Some of the items that will be built on later include things like custom workflows, utilization tracking and analytics, integration with Health Information Exchanges and EMRs, mobile device compatibility, and much more," said Johnson.
Global Partnership for Telehealth (GPT) is a nonprofit corporation whose mission is to deliver worldwide access to healthcare by leveraging technology. With a 12-year track record of success developing and implementing sustainable, cost-effective telehealth programs, GPT is the leading agency globally focused on increasing access to healthcare through innovative use of technology. Currently, GPT manages a network of more than 650 endpoints, including partner providers, health systems, schools, universities, long-term care facilities, correctional facilities, and international mission projects. For more information, visit our website at http://www.gatelehealth.org.
If you would like more information about this topic, please contact Evan Pell by phone at (912) 285-0902 or via email at Evan.Pell@gpth.org.