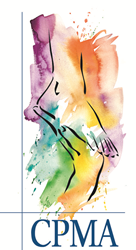 Your feet shouldn't hurt
SACRAMENTO, Calif. (PRWEB) April 05, 2018
"Walking is man's best medicine,"
Hippocrates (460 BC – 357 BC)
Walk to Work Day (W2WD) will celebrate its 14th anniversary on Friday, April 6th. Held the first Friday in April, W2WD was begun in 2004 by the US Department of Health and Human Services as a means of helping increasingly sedentary Americans incorporate exercise into their daily routines.
The need is more pressing now than ever: according to the Centers for Disease Control and Prevention (CDC), between 1999 and 2016 obesity rates among US adults increased from 30.5% to 39.6%, which means that nearly 4 in 10 US adults are obese - the highest rate the country has ever seen.1
"We are in the middle of an obesity epidemic," said Holly Spohn-Gross, DPM, a podiatric physician and surgeon in private practice in Lake Isabella, California.
"Concomitant with the increase in obesity rates are significant increases in chronic diseases such as diabetes, hypertension, and cardiovascular disease. And, with preliminary findings from a recent Cleveland Clinic and New York University School of Medicine study showing that obesity is now the top leading cause of preventable deaths in the US – higher even than tobacco2, the price paid for our increasingly sedentary lifestyles is staggering in its magnitude, which includes: declines in quality of life, loss of limbs, loss of life, and the mounting economic burden of lost productively and higher healthcare costs.
"The good news is that study-after-study indicate that moderate exercise for just 30 minutes a day can reduce not only one's waistline, but also the risk of heart disease, cancer, stroke, diabetes, stress, and depression3. And, walking is just about the best exercise and health bargain around. It's FREE, low-impact, easy to do, environmentally friendly, and research supports the long-standing belief that taking just a few extra steps a day can improve overall health. Walk to Work Day is a wonderful way to get moving! The only things you really need to get started - besides a pair of healthy feet – is a comfortable, well-fitting pair of walking shoes.
"Your walking shoes should be comfortable for walking 30 to 60 minutes at a stretch. If your work shoes aren't suitable for walking, wear athletic shoes and carry along your work shoes to change into when you get to the office. Care should be taken when purchasing shoes," said Dr. Spohn-Gross, a member of the California Podiatric Medical Association (CPMA) Board of Directors. A podiatric foot and ankle specialist, Dr. Spohn-Gross offers the following shoe buying tips:
"Invest in a pair of good, high-quality walking shoes.
"Shop for shoes later in the day; feet tend to swell during the day, and it's best to be fitted while they are in that state.
"Try to select a shoe with a firm midsole, good cushioning, and flexibility at the ball of the foot.
"Have your feet measured while you're standing.
"Be sure shoes fit well.
"Buy shoes that don't pinch your toes, either at the tips, or across the toe box.
"Always try on both shoes and walk around the store.
"Always buy for the larger foot; feet are seldom precisely the same size.
"Don't buy shoes that need a 'break-in' period; shoes should be comfortable immediately.
"Try on shoes while you're wearing the same type of socks or stockings you expect to wear with the shoes.
"If you wear prescription orthotics—biomechanical inserts prescribed by a podiatric physician—you should take them along for your shoe fittings."
HOW TO PARTICIPATE IN W2WD 2018: Californians are encouraged to walk for all, or part of, the work commute day on Friday, April 6. Aim for at least a minimum 15-minute walk each way.
For those with long commutes who can't walk all the way to work, try parking further away and walking the extra distance to the office and take the stairs. If taking public transportation, try walking to a further stop before boarding, or getting off a stop earlier and walking the rest of the distance to work.
Can't walk to work? Then make it 'Walk to Lunch Day,' and invite others to bring a sack lunch and walk to a local park or plan a healthy walk to a local restaurant for a healthy lunch.
"The goal of Walk to Work Day is to add healthy steps to your day," says Dr. Spohn-Gross. "Walking for 30-60 minutes a day can help you lose weight, lower cholesterol, strengthen your heart, decrease stress, and greatly reduce the likelihood of serious health problems down the road such as heart disease, stroke, diabetes, some types of cancer, osteoporosis, depression, and arthritis. By finding a way to make walking part of each day, you are giving yourself proven health benefits.
"Finally, a healthy walking lifestyle requires healthy feet. Nothing will put the brakes on walking faster than a painful foot condition. In a recent American Podiatric Medical Association survey, a full 80% of the participants said that they would walk more if their feet didn't hurt. Pain is not normal. It is the body's way of telling us something is wrong. Many systemic diseases like diabetes, rheumatoid arthritis, and gout often manifest symptoms first in the feet. If you experience prolonged foot pain, see a podiatric foot and ankle specialist as soon as possible. A podiatric physician can identify underlying issues and provide treatment options to help alleviate foot and ankle pain," Dr. Spohn-Gross concluded.
To find a local licensed podiatric physician, please visit CalPMA.org
Founded in 1912, the California Podiatric Medical Association (CPMA) is the leading professional organization for doctors of podiatric medicine (DPMs) in California. DPMs are podiatric physicians and surgeons, also known as podiatrists, qualified by their rigorous education, training and experience to diagnose and treat conditions affecting the foot, ankle, and structures of the lower leg.
1 Centers for Disease Control and Prevention cdc.gov/obesity
2 newsroom.clevelandclinic.org/2017/04/22/cleveland-clinic-study-finds-obesity-top-cause-preventable-life-years-lost/
3 US Surgeon General surgeongeneral.gov/library/calls/walking-and-walkable-communities/call-to-action-walking-and-walkable-communites.pdf