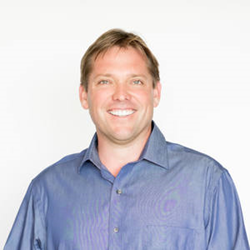 MAUI, Hawaii (PRWEB) April 05, 2018
Haute Residence welcomes acclaimed realtor, Josh Jerman to its exclusive network of real estate professionals. As a Haute Residence partner, Jerman exclusively represents the high-end real estate market in Maui, Hawaii.
Bringing a successful record of over 14 years of real estate sales on Maui, Jerman has distinguished himself as an industry leader in Hawaii real estate. He has been recognized by Pacific Business News as one of the "Top 40 Under Forty" professionals in the State of Hawai'i. He was also honored as the recipient of Maui County's Young Business Person of Year Award for 2012, and has been recognized as one of the Top 100 Realtors in the State of Hawai'i by Hawai'i Business for the past 5 years in a row, from 2013 through 2017.
The exclusive Christie's partner in Maui, Jerman has held numerous positions with the Realtors Association of Maui (RAM) since 2005, including Director-at-Large (6 years), the Hawaii Association of Realtors Young Professionals Network liaison, RAM Technology Committee Chair, Education Committee member, and currently serves as co-chair of Professional Standards. In addition, as the founder of the Josh and Souk Jerman Foundation, he has given more than $41,000 to college-bound high school students across Maui County.
If there's one thing to be said about Jerman, it's that he is dedicated to delivering the highest level of customer service in order to achieve the best results for his clients.
About Haute Residence:
Designed as a partnership-driven luxury real estate portal, Haute Residence connects its affluent readers with top real estate professionals, while offering the latest in real estate news, showcasing the world's most extraordinary residences on the market and sharing expert advice from its knowledgeable and experienced real estate partners.
The invitation-only luxury real estate network, which partners with just one agent in every market, unites a distinguished collective of leading real estate agents and brokers and highlights the most extravagant properties in leading markets around the globe for affluent buyers, sellers, and real estate enthusiasts.
HauteResidence.com has grown to be the number one news source for million-dollar listings, high-end residential developments, celebrity real estate, and more.
Access all of this information and more by visiting: http://www.hauteresidence.com