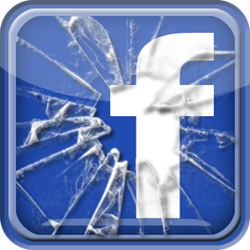 Real estate agents need campaigns adapted to the new Facebook environment to stay competitive.
ROCHESTER, N.Y. (PRWEB) April 10, 2018
It's about to get tougher for real estate agents to generate leads from Facebook advertising.
In the wake of Facebook's "Cambridge Analytica" data breach that compromised the privacy of 50 million Facebook users, new privacy measures will change the way companies do business—particularly real estate agents. Agents using Facebook ads to drive leads will find the practice more difficult with Facebook's emerging policy changes.
Since 2013, Facebook has enabled marketers to advertise to specific audiences based on data from third-party sources, such as Experian and Epsilon. Information has included a variety of demographic categories, including home ownership and buying behavior. Now, Facebook is phasing out this kind of targeting. Thus agents will be barred from real estate marketing rooted in data garnered from third-party sources.
The good news is that there still are options that make Facebook advertising highly effective. But these options involve marketing analytics and insight. Companies with digital marketing expertise, such as Real Agent Pro, stay on top of these complex systemic changes and provide customized solutions. For instance, Real Agent Pro can help agents get more engagement for their posts.
Real estate coach Tom Ferry said, "Engagement is paramount in today's social media world. Getting others to comment and reply to your posts will do wonders for your ranking."
There are other key changes on the Facebook platform these days, such as the overhaul of their newsfeed. Concerning this, Mark Zuckerberg said, "We're making a major change to how we build Facebook. I'm changing the goal I give our product teams from focusing on helping you find relevant content to helping you have more meaningful social interactions."
"Facebook is in a time of transition and upheaval," said Monica Monte, Chief Marketing Officer of Real Agent Pro. "Businesses advertising on Facebook must stay up to speed and adapt quickly to the ongoing shifts Facebook will be making to fix some of their issues. Real estate agents need campaigns adapted to the new Facebook environment to stay competitive."
For more information on Real Agent Pro, visit http://realagentpro.com