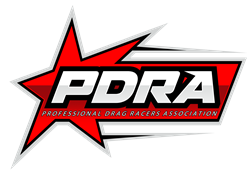 "We're very enthusiastic about partnering with the PDRA. The series offers an experience that's both exciting and accessible. We look forward to helping bring this series to our site members and visitors, particularly those who haven't been introduced to it before, and to providing resources for fan
NORTH ADAMS, Mass. (PRWEB) April 05, 2018
RacingJunk.com, the world's leader in automotive motorsports and performance related classifieds, is happy to announce its partnership with The Professional Drag Racing Association (PDRA). The co-marketing partnership between the two organizations will support greater awareness and attendance of major PDRA racing events, and will also help to increase brand recognition for RacingJunk.com among PDRA's fans and competitors.
The flagship website of Internet Brands Auto Group Classifieds, Racingjunk.com is a "one-stop shop" for those looking to buy, sell, trade or interact with people throughout the automotive and racing and performance communities. With over 850,000 registered members and 28,000 classified ads, the website generates more than two million visits each month.
With over 200 professional race teams poised and ready to compete for championships in their respective classes, PDRA is the world's premiere 1/8 drag racing series. The PDRA will race at 8 events in 2018, including battles in North Carolina, South Carolina, and Ohio.
"We are elated to be a part of this marketing partnership," said Will Smith of the PDRA. This partnership will help to increase awareness of events in our racing series, and will also help to increase brand recognition for RacingJunk.com among the series' fans and drivers."
Jim Sweener, Director of Sales for RacingJunk, said, "We're very enthusiastic about partnering with the PDRA. The series offers an experience that's both exciting and accessible. We look forward to helping bring this series to our site members and visitors, particularly those who haven't been introduced to it before, and to providing resources for fans and drivers involved with the series."
PDRA's season kicks off this weekend at GALOT Motorsports Park in Dunn, NC for the Spring Nationals Smith says it will be a guaranteed "show-stopper." "Bring the whole family. You won't want to miss this!"
To learn more about PDRA, visit their website at http://www.pdra660.com/ . For more information on RacingJunk.com, go to http://www.racingjunk.com.