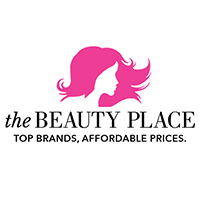 (PRWEB) April 06, 2018
National Stress Awareness Month has arrived, and TheBeautyPlace.com is here to offer tips and new products to help relieve stress. At times, life becomes stressful, which isn't always a bad thing since research shows that stress in moderation makes people perform better and become alert. But when that stress feels like it's taking over, it can be quite overwhelming. A person can actually become physically and emotionally ill from too much stress—at that point, deep breaths just won't cut it anymore.
However, self-care is one of the best ways to de-stress. Aside from exercising regularly and maintaining a balanced sleep schedule, a little pampering goes a long way. Anyone can alleviate tension by breaking away from a stressful environment to spend a few minutes paying attention to the mind and body. Along with being in the right head space, feel-good skincare products are key to unwinding from a hectic day.
Stress and anxiety often go hand in hand, which is why it's important to use a product that has a calming effect like NEST Fragrances Classic Candle in Lemongrass & Ginger. Known for its stress-relieving ability, the earthy scent of lemongrass has been used in aromatherapy to reduce body aches, relieve muscle pain, and boost energy. Lemongrass also promotes concentration so it's a double-duty ingredient that will revitalize the senses.
Rose and lavender are also potent scents for relieving stress, making John Masters Organics Fresh Floral Roll-On Fragrance an effective option since it combines the two. The organic fragrance comes in a compact size, allowing anyone on the go to ease tension quickly by rolling it on to the pulse points and temples. Infused with orange peel oil, a powerful defender against oxidative stress, the fragrance is a simple way to keep stress in check.
Another great John Masters product is the Organics Lavender & Palmarose Body Scrub. With a combination of 12 organic oils, the sugar scrub sloughs away dead skin cells as well as any anxiety from the day in the shower. Stress can make it difficult to fall asleep, but using this soothing scrub before bed helps anyone calm down and get a good night's rest.
Stress doesn't just take a toll on the inside—it can also show on the outside. When a person becomes stressed, the level of the primary stress hormone, cortisol, rises. And when that happens, the skin starts to show it. A number of things can occur, including dark circles, itchiness or flakiness due to inflammation, and conversely, oily skin. Try Peter Thomas Roth Cucumber De-tox Hydrating & Soothing Kit for a fast solution, as it contains four products designed to calm and de-puff the skin.
Through the power of skincare products, stress just got a whole lot more manageable.
About TheBeautyPlace
TheBeautyPlace.com is a premier online retailer featuring professional beauty products and tools from the industry's leading cosmetic, hair, and skin care brands. Find the world's top brands at discounted prices. The expert team at TheBeautyPlace.com is available to answer your most burning beauty questions, too. From valuable information to style tips, they have the knowledge to help you make the right beauty choices.
Follow TheBeautyPlace.com on social media:
On Facebook: http://www.facebook.com/pages/TheBeautyPlacecom/125435188536
On Twitter: @TheBeautyPlace
On Instagram: @TheBeautyPlace
On Pinterest: http://www.pinterest.com/thebeautyplace