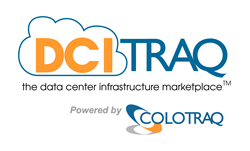 This capability is truly an industry first with its highly innovative design and scope. It will undoubtedly change the way companies source enterprise wide Cybersecurity Services
PARSIPPANY, N.J. (PRWEB) April 17, 2018
COLOTRAQ, the foremost global sourcing advisory firm and master agency for data center infrastructure (DCI) services, released to the general public the industry's first ever Cybersecurity RFP Tool in its latest release of its cloud-based software for the sourcing of data center infrastructure services aptly named DCITRAQ.
The custom developed proprietary tool will enable the company's indirect channel partners and clients to build a comprehensive Cybersecurity RFP across a multitude of disciplines including Cloud Security, Fraud Protection, Software Defined Perimeter, Application Security, IoT Security, Ransom Prevention, Incident Response & Remediation, Data Security/Encryption/Loss Prevention, Forensics, Litigation Support, Vulnerability Assessment, Penetration Testing among several others. Users of the tool can dynamically research, compare and source these and many other Cybersecurity services from various vendors directly through the DCITRAQ software platform.
Since this new feature is fully integrated into DCITRAQ, users will also be able to build comprehensive RFPs/RFQs for data center and IT infrastructure solutions such as colocation, cloud services and related network services through COLOTRAQ's unrivaled network of over 400 service providers in practically every market worldwide. This includes over 200 enterprise cloud providers and access to more than 3,000 colocation/managed hosting facilities around the globe. "This capability is truly an industry first with its highly innovative design and scope. It will undoubtedly change the way companies source enterprise wide Cybersecurity Services," said Dany Bouchedid, COLOTRAQ's Founder & CEO.
DCITRAQ incorporates a complex algorithm that matches a client's project requirements to the offerings and capabilities that vendors have specified in the system. A user will then be able to launch a comparison chart that will highlight the matching vendors' capabilities and offerings to further streamline and simplify the sourcing process. As an additional feature of educating and empowering our channel partners and clients on the various service offerings of our vendors, the software has a fully integrated knowledge base that will allow users to view all sorts of content such as sales and marketing collateral, white papers, events, promotions among other content that vendors upload into the system.
Additionally, DCITRAQ enables communication on deals to happen directly with vendors through the system allowing for better management of a client's project throughout its life cycle. COLOTRAQ will continue to provide dedicated, full service, hands-on client consultation and management of the projects as well as all the associated back-office support to ensure clients and agents receive an unparalleled user experience. The software is backed by COLOTRAQ's 18 years of experience specializing in sourcing data center infrastructure and Cybersecurity services for companies and institutions of all sizes. DCITRAQ is a completely license free software for its clients and channel partners to use.
About COLOTRAQ
COLOTRAQ is the foremost global sourcing advisory firm and master agency for data center infrastructure (DCI) such as colocation, managed hosting, cloud and related network services. Since 1999, COLOTRAQ has been helping find DCI solutions for businesses and institutions worldwide through its unrivaled network of over 400 service providers in over 1,300 cities across 140 countries and territories. COLOTRAQ can instantly match customer requirements from a single rack to thousands of square feet of data center space and related managed or network services.
COLOTRAQ on Social Media:
LinkedIn: https://www.linkedin.com/company/colotraq/
Twitter: https://twitter.com/colotraq
Facebook: https://www.facebook.com/COLOTRAQ/