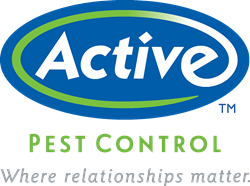 We couldn't think of a better way to show our support than by sponsoring an event that highlights the spirit of the Columbus community.
ATLANTA (PRWEB) April 05, 2018
Active Pest Control, one of the largest independent pest control companies in Georgia, today announced that it will be sponsoring and co-hosting Uptown Columbus's annual Friday Night Concert Series. The series begins Friday, April 6, and will feature Departure, a Journey tribute band.
Founded in 2007, Uptown's Friday Night Concert Series has become an iconic celebration in downtown Columbus. Every year, residents, merchants and visitors look forward to 15 weeks of free live music in the heart of the city during the spring and fall seasons.
"We are proud to support Uptown Columbus's concert series which creates such an incredible feeling of community every year," said Tony Carder, CEO of Active Pest Control. "Our team has always been committed to giving back to the communities in which we serve. We support Uptown Columbus's mission to facilitate economic revitalization throughout the city and couldn't think of a better way to show our support than by sponsoring an event that highlights the spirit of the community."
The spring concert series schedule will continue as follows:

April 6: Departure: The Journey Tribute Band
April13: Lloyd Buchanan & Cubed Roots
April 20: River City Horns
April 27: Peggy Jenkins & the Bizness
May 4: The Ultimate Garth Brooks Tribute
May 11: Mike Jerel and the Chemistry Project
May 18: Tribute: A Celebration of the Allman Brothers Band
May 25: Slippery When Wet - Bon Jovi Tribute Band
"We are excited to have Active Pest Control as a title sponsor of Uptown's Concert Series," said Ross Horner, President and CEO of Uptown Columbus. "This partnership allows us to grow one of our iconic free events that have become so important making Uptown the place to be on Friday night."
The Friday Night Concert Series started over 10 years ago to attract people back to Downtown Columbus, which was once perceived as a nightclub scene with a reputation for crime. After significant private and public investment, crowds, retail and restaurants have flocked back to the area. To help boost the economy downtown, Uptown Columbus, Inc. began regular programming and events to bring people down to Broadway and encourage the community to dine, shop and linger - and thus the Concert Series was created. Uptown's Friday Night Concert Series is one of the city's biggest, most vibrant activities.
This is the first year Active is sponsoring the concert series. In addition to providing pest control services to residents and businesses in Columbus, GA, Active serves more than 40,000 customers throughout the states of Georgia and Texas.
To learn more about Active Pest Control, visit https://activepestcontrol.com. For more information about the concert series, visit https://www.facebook.com/events/328607640968672/.
About Uptown Columbus
Uptown Columbus, a 501(c)(3) nonprofit organization facilitates and coordinates economic revitalization throughout the Uptown area. Uptown Columbus is dedicated primarily to the revitalization of all areas of Uptown Columbus into a model city where people desire to work, live, shop, dine and explore educational opportunities.
About Active Pest Control
Founded in 1985, McDonough Georgia-based Active Pest Control is one of the largest independent, privately owned, pest control companies in Georgia. The company operates 13 locations in Georgia and Texas offering residential and commercial pest control along with complete termite protection and wildlife exclusions. Active is committed to building relationships with the communities where it does business and is an active sponsor of the NASCAR Camping World Truck Series. Learn more at https://activepestcontrol.com.