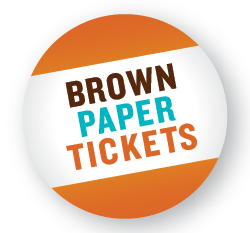 "I am bringing the best burlesque performers from around the world into my backyard to play," said Bambi La Fleur.
FORT LAUDERDALE, Fla. (PRWEB) April 10, 2018
This star-studded two-day festival is designed to capture the glamour and the excitement of the Golden Age of Burlesque. The event offers a line-up of world-renowned entertainers, comedy shows, vaudeville acts, burlesque classes and a photo gallery tribute to Bettie Page photographer and Florida native, the late Bunny Yeager. Tickets are $35 for General Admission and $55 for VIP, which guarantees front row seating, available at Brown Paper Tickets or by calling Brown Paper Tickets' 24/7 at 1-800-838-3006.
"I am bringing the best burlesque performers from around the world into my backyard to play," said Bambi La Fleur, producer of the Florida Burlesque Festival and an award-winning burlesque performer. The last installment of the Florida Burlesque Festival was a sold-out event in 2015. After a three-year hiatus, 2018 is set to be bigger and better than ever. "Get your tickets early and hold on tight, because this year's talent will blow you away!"
Headliners include Electra, one of the worlds leading Female Impersonators and Entertainers, who will serve as Master of Ceremonies for the weekend, burlesque legend Camille 2000, the cosmic queen of burlesque and a star in burlesque for 20 years, Burlesque Hall of Fame winner Ms Tickle, who's work has been featured in Esquire, Italian Vogue, Vanity Fair, Elle, and the New York times, the hilarious and talented boylesque star Hot Toddy who was crowned King at the Las Vegas Burlesque Hall of Fame and "The Poised Porcelain Princess of Tease" Ruby Joule. Also appearing from the Florida burlesque scene will be the stunning Greek Goddess and fire performer Angeliki, the sensual female duo The AscenDance and a Saturday night performance by festival producer and internationally celebrated burlesque performer Bambi La Fleur.
The 2018 festival is dedicated to the legendary pin-up model and photographer, Florida native Bunny Yeager, who passed away on May 25, 2014. Bunny is best known for her photos of Bettie Page, and particularly for her photos for Playboy magazine. Her work also appeared in Cosmopolitan, Esquire, Pageant and Redbook. Bunny was a close friend to Bambi LaFleur and therefore Bambi dedicates each installment of the festival to her memory.
The Florida Burlesque Festival will re-create the look and feel of Burlesque's Golden Age. In the '40s and '50s, legendary performers and pin-up girls like Bettie Page, Tempest Storm, Dixie Evans, Big Fannie Annie, Dusty Summers and many others performed in Florida, with some making the sunshine state their home. Burlesque Legend Camille 2000 will grace the festival stage, and the Savor Cinema's art-deco style with its plush, blue velvet seating and vintage theatrical ambiance will lend a classic feel and a retro vibe to the modern-day star studded event.
More information can be found at Florida Burlesque Festival, and on Facebook.
###
EDITOR'S NOTE: High-resolution photos and interviews with all performers and with producer Bambi La Fleur are available by phone and in full costume, in-studio, as a way to obtain your own unique angle for covering The Florida Burlesque Festival. Call Bambi La Fleur at 954-584-0103.
More About the Headliners:
Ms Tickle: Ms Tickle is a multi-talented artist. Winner of three Burlesque Hall of Fame Awards, Ms Tickles work has been featured in publications Esquire, Italian vogue , Vanity Fair, Elle, the New York times, and The Burlesque Hand Book, to name a few. Her sensual genius first flourished in London were she left club goers in 'The Fridge and Heaven' clamoring for more. She is an internationally renowned performer based in NY making appearances from Europe to Asia and the Americas in a long list of corporate ,club and theater engagements. As performer, costume designer, writer and director, she is co-creator the off broadway hit "TickleBomb's Mantasia" and "The Mad Tea Party" in "Broadway Bares '08". All those who work with her agree Ms. Tickle is the pinnacle of style and talent!
About Brown Paper Tickets: Brown Paper Tickets provides online event ticketing and savvy, professional, personal counsel to make event organizers more successful, and charge ticket buyers the lowest fee in the industry while donating five percent of profits to charities in a category of each ticket-buyer's choice. Burlesque event organizers can offer ticket sales that fuel donations to the Burlesque Hall of Fame. Our mission is to help event organizers connect with fans, gather capacity for causes, strengthen communities and, change the world through live, local events. Learn more on the Brown Paper Tickets press page.