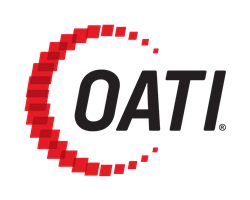 "We fully support Idaho Power in their participation of the CAISO EIM with a comprehensive, benefits-driven solution."
MINNEAPOLIS (PRWEB) April 06, 2018
OATI is pleased to announce Idaho Power is now an official market participant in the CAISO EIM with its successful Go-Live on April 04, 2018. Idaho Power, headquartered in Boise, Idaho, uses OATI webEIM for both the EIM Entity Scheduling Coordinator (EESC) and the Participating Resource Scheduling Coordinator (PRSC). OATI webEIM is an Energy Market Management software solution, constructed to ease the entry and participation of entities joining the CAISO EIM.
A real-time wholesale power market, the CAISO EIM trades energy among market participants to satisfy customer demand across a wider footprint, when necessary. The OATI CAISO EIM software solution equips entities with advanced critical functionalities such as detailed reporting, data interfaces, automation of processes, and asset optimization. This well-established solution provides the functionality entities need to effectively interact with and obtain the benefits of the CAISO EIM.
"OATI is proud to enable Idaho Power's full participation in the California EIM Market," said Dr. Sasan Mokhtari, President and CEO of OATI. "We fully support Idaho Power in their participation of the CAISO EIM with a comprehensive, benefits-driven solution."
About OATI
OATI provides innovative solutions that simplify, streamline, and empower the operational tasks required in today's energy commerce and Smart Grid. Serving more than 2,000 customers in North America, OATI successfully deploys and hosts diverse mission-critical solutions committed to industry standards and stringent security guidelines.
OATI (http://www.oati.com) is a leading provider of Smart Grid, Energy Trading and Risk Management, Transmission Scheduling, Congestion Management, Distribution, and Market Management products and services. OATI is headquartered in Minneapolis, Minnesota, with offices in California, Punjab, Telangana, and Singapore. For more information, please contact sales@oati.net.