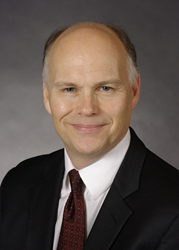 Dr. Carmine Jabri, CEO of E.M.M.A. International, said, "Brian joins us with over 17 years of experience in providing practical corporate compliance solutions to the pharmaceutical, biotech, and life sciences industries."
FARMINGTON HILLS, M.I. (PRWEB) April 06, 2018
E.M.M.A. International Consulting Group, Inc., a global leader in management consulting, welcomes Brian Dahl as the firm's Compliance Practice Lead. Mr. Dahl will spearhead the compliance service offerings provided by E.M.M.A. International to its clientele.
As a compliance professional, Mr. Dahl focuses his efforts on helping companies to protect the investments they have made in bringing products to market by managing the compliance risks inherent in commercialization. He has helped multiple companies implement their compliance programs in parallel with their preparations for a commercial launch.
"We are extremely pleased to have a seasoned compliance professional with Brian's pedigree join our team," said Dr. Carmine Jabri, CEO of E.M.M.A. International. "Brian joins us with over 17 years of experience in providing practical corporate compliance solutions to the pharmaceutical, biotech, and life sciences industries."
As innovation in the pharmaceutical and medical device industries flourishes and companies strive to interact with healthcare professionals in ways that drive adoption of these innovations, new guidance documents, regulations, and enforcement actions will follow. E.M.M.A. International can meet the compliance requirements coming down the pike with the experience and leadership of Mr. Dahl.
Mr. Dahl received his J.D. from the University of Iowa College of Law and his Master of Health Administration degree from the UI College of Public Health. He published two chapters in the Food and Drug Law Institute's (FDLI) book, "Bringing Your Pharmaceutical Drug to Market". He currently serves on the editorial advisory board of the Food and Drug Law Journal.
About E.M.M.A. International
E.M.M.A. International Consulting Group, Inc. is a global leader in management consulting services, with headquarters in Farmington Hills, MI, as well as offices in FL & PA. We focus on quality, regulatory, and compliance services for the Biotechnology, Pharmaceuticals, and Medical Device industries. E.M.M.A. International has services available to satisfy all of your quality and compliance needs. We exclusively offer QualiPro, an Enterprise Quality Management Software (EQMS), through our partnership with Saphir Consult.