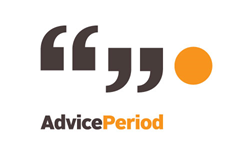 LOS ANGELES, CA (PRWEB) April 05, 2018
AdvicePeriod, a national network of like-minded advisors, is enabling forward thinking advisors to work with the largest clients of thier careers. One of the advisors who joined this year, Christopher Girbés, CFP®, has seen wild success since joining the firm.
Chris and AdvicePeriod first crossed paths four years ago when the AdvicePeriod team helped launch Betterment for Advisors. After running an independent practice for several years, Chris decided to join forces with AdvicePeriod in the hope of transitioning his business and leveraging their resources to close larger clients.
His transition was seamless and within one week he brought over 98.5% of his existing clients. The average AdvicePeriod Partner Advisor transitions their business within three weeks of starting which is unheard of in the industry.
Over 40% of the Partner Advisors at AdvicePeriod close the largest client of their career within the first year of joining and Girbés is no exception. Within his first month he closed a multi-hundred million dollar opportunity with much complexity. He was able to leverage AdvicePeriod's Steve Lockshin and his specialized team, dubbed "the Lab", which specializes in complex estate and tax planning. Additionally, he has closed several other multi-million dollar opportunities since joining the firm.
"I joined AdvicePeriod so I could work with more complex clients," explained Girbés. "It took a lot to put aside wanting to do it alone and realize that working with Steve on a case like this is an opportunity to learn and do the right thing for the client."
With over ten offices in eight states, AdvicePeriod continues to attract advisors that want to work with more complex planning clients. By leveraging technology and investing in it's infrastructure, AdvicePeriod is able to attract, on board, and help advisors grow at a record pace.
About AdvicePeriod
AdvicePeriod is a leading, SEC-registered investment advisor dedicated to focusing client on the important decisions necessary to managing their wealth. Their mission: To make wealth management more fair, effective, and successful, for clients and advisors alike. To learn more, visit: http://www.adviceperiod.com.