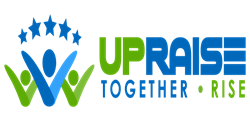 "Using multiple HR systems in isolation from Jira can drain productivity and take up a lot of time. We have endeavored to get all these essential processes in one place to prevent any transmission loss from one tool to the other." - Anand Inamdar, CEO & Product Director
PUNE, India (PRWEB) April 10, 2018
Employee Garrison is the second product under the company's flagship brand UpRaise, first one being Employee Success. It has been created to simplify core HR processes such as employee leave management as well as document management and make them a part of Jira. Philosophy behind this expansion is to consolidate enterprise level tools and get rid of departmental & functional silos.
Employee availability at all times is paramount to ensure successful completion of projects within time & budget. Thus, it becomes crucial that employee leaves are properly managed so that delays can be avoided. Garrison guarantees efficient tracking and availability at all times of all Jira users. Managers or HR teams do not have to rely on independent systems to retrieve this information as it is readily available within Jira itself.
Secondly, all employee documentation such as appointment letters, salary slips, agreements and/or contracts can be stored in one centralized database and accessed by the right authorities. And lastly, Employee Garrison provides an easy way to convey the org structure to ensure a greater understanding of reporting structures.
Employee Garrison takes care of all your HR needs. Newer features will regularly be added to meet customer expectations. It can be purchased through the Atlassian Marketplace (https://goo.gl/BfSCzn).
About UpRaise for Employee Success: Employee success (http://upraise.io/) is an agile performance management tool natively developed as a Jira app (previously known as add-on). It is available for cloud, on-premise as well as data center version. It extends Jira to manage OKR goals, exchange continuous feedback & even conduct performance reviews.