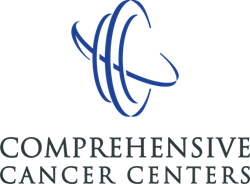 LAS VEGAS (PRWEB) April 10, 2018
Comprehensive Cancer Centers offers SpaceOAR hydrogel, an innovative product for men choosing to undergo radiation therapy for prostate cancer. Applied during a minimally invasive procedure, the hydrogel acts as a protective spacer between the prostate and the rectum. It has been clinically proven to reduce the risk of side effects from radiation treatment.
"This procedure adds to our services and provides another option for reducing potential side effects of radiation treatment," said Andrew M. Cohen, MD, radiation oncologist at Comprehensive Cancer Centers. "We are excited to offer SpaceOAR hydrogel to our prostate cancer patients and believe it is in-line with our existing mission to provide the latest and most effective procedures."
In April 2015, the Food and Drug Administration (FDA) cleared SpaceOAR hydrogel. In a prospective, randomized, multi-center clinical trial in the United States, patients treated with SpaceOAR hydrogel prior to prostate cancer radiation treatment demonstrated bowel, urinary, and sexual benefits through three years of follow-up. The study found that the patients that did not receive SpaceOAR hydrogel experienced a clinically significant decline in bowel, urinary, and sexual quality of life eight times more often than patients that received the procedure. (1, 2)
The outpatient procedure requires only local or general anesthesia. Patients can immediately resume their normal activities upon completing the procedure. The gel stays in place for approximately three months and is then naturally absorbed and cleared in the urine in about six months.
"If detected early, prostate cancer is often treatable and knowledge of treatment options can lead to optimal outcomes," said Augmenix President and CEO, John Pedersen. "We're pleased that Comprehensive Cancer Centers sees the benefit of SpaceOAR hydrogel."
The procedure adds to the list of services the multispecialty practice offers to patients in Nevada and is available at five treatment centers throughout Southern Nevada – Northwest (7445 Peak Drive, Las Vegas, NV 89128); Central Valley (3730 S. Eastern Ave., Las Vegas, 89169); Henderson (10001 S. Eastern Ave., Suite 108, Henderson, 89052); Southwest (9280 W. Sunset Road, Suite 100, Las Vegas, 89148); and Summerlin (655 N. Town Center Drive, Las Vegas, NV 89144).
1) DA Hamstra, N Mariados, J Sylvester, et al. Continued Benefit to Rectal Separation for Prostate Radiation Therapy: Final Results of a Phase III Trial. Int J Radiat Oncol Biol Phys; 2017 Apr 1; 97(5): 976-985
2) DA Hamstra, et al. Sexual Quality of Life Following Prostate Intensity Modulated Radiotherapy (IMRT) with a Rectal/Prostate Spacer: Secondary Analysis of a Phase III Trial. Published online: July 19, 2017 Practical Radiation Oncology.
Risks associated with the implantation of SpaceOAR hydrogel:
In addition to the risks associated with any medical procedure there are potential complications that may be associated with the use of the SpaceOAR System that include, but are not limited to: pain or discomfort associated with SpaceOAR hydrogel; needle penetration or injection of SpaceOAR hydrogel into the bladder, prostate, rectal wall, rectum or urethra; local inflammatory reactions; infection; injection of air, fluid or SpaceOAR hydrogel intravascularly; urinary retention; rectal mucosal damage, ulcers, necrosis; bleeding, constipation; and rectal urgency.
About Comprehensive Cancer Centers
Comprehensive Cancer Centers is an award-winning multidisciplinary practice comprising medical oncology, hematology, radiation oncology, breast surgery, pulmonary services, cancer genetic counseling and clinical research, with treatment centers and offices throughout Southern Nevada. For more than 35 years, the practice has provided oncology services to patients in and out of state with a specialized physician and nursing staff. Comprehensive, an affiliate of The US Oncology Network, offers state-of-the-art technologies, latest advancements in cancer treatment and groundbreaking clinical research trials. The practice participates in more than 170 Phase I, Phase II and Phase III clinical research studies each year and has played a role in developing more than 70 FDA-approved cancer therapies. For more information, visit the company's website at http://www.cccnevada.com, and follow the practice on Facebook, Twitter and Instagram.
About Augmenix, INC.
Augmenix, Inc. is a privately held company based in the Boston area and focused on the development and commercialization of radiation oncology products using its proprietary hydrogel technology. Focusing initially on protection during prostate radiation therapy, their next-generation products will address spacing and marking applications throughout the body to improve radiotherapy and interventional oncology procedure outcomes. SpaceOAR, the company's lead product, is a registered trademark of Augmenix, Inc. More information about Augmenix and the SpaceOAR hydrogel can be found at http://www.SpaceOAR.com.
MEDIA CONTACT:
For Comprehensive - The Firm Public Relations & Marketing – 702.739.9933
Jasen Woehrle/ ext. 227/ jasenw(at)thefirmpr(dot)com
Jesse Scott/ ext. 228/ jscott(at)thefirmpr(dot)com