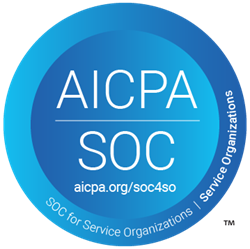 NASHVILLE (PRWEB) April 06, 2018
International Scholarship and Tuition Services, Inc. (ISTS) has successfully concluded a meticulous third-party examination of its policies and procedures under the Service Organization Controls (SOC) 2 Type 2 standards and is now compliant as defined by the American Institute of Certified Public Accountants (AICPA).
This announcement comes after more than a year of preparatory work by ISTS and extensive auditing from an independent accounting firm, Formos CPA, LLC.
According to the AICPA, SOC 2 reports are "intended to meet the needs of a broad range of users that need detailed information and assurance about the controls at a service organization relevant to security, availability, and processing integrity of the systems the service organization uses to process users' data and the confidentiality and privacy of the information processed by these systems."
As a leading provider of full-service administration to the sponsors of educational assistance programs – including scholarships and corporate tuition reimbursement – ISTS collects and maintains data for more than 6.5 million users. Some of this data is highly sensitive, such as date of birth, social security number or employee ID.
"The SOC 2 certification is indicative of our ongoing commitment to client security, sound business practices and operational excellence," said Fredrick Campbell, Vice President of Technology for ISTS.
ISTS safeguards client information via a variety of other measures, including 100% data encryption, daily vulnerability scans and SAS-70 certified (SOC1 & SOC2) offsite data centers.
About International Scholarship and Tuition Services, Inc. (ISTS)
International Scholarship and Tuition Services, Inc. (ISTS) is an industry-leading provider of comprehensive administration solutions for the sponsors of educational assistance initiatives, such as scholarships and tuition reimbursement programs. For more than 30 years, ISTS has delivered a professional, trustworthy experience to every program sponsor and participant through comprehensive service, cutting-edge technology and passionate, knowledgeable staff. ISTS is a 100% women-owned company based in Nashville, TN. Learn more at http://www.applyISTS.com.