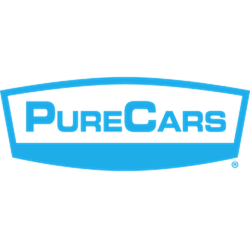 ATLANTA (PRWEB) April 09, 2018
PureCars, the premier advertising technology company for the automotive industry, today announced it has been named a Certified Digital Advertising partner in the Volkswagen Dealer Digital Program. Volkswagen dealers across the U.S. can now take full advantage of PureCars' industry leading omnichannel digital advertising solutions including: paid search, dynamic retargeting, programmatic display, social media, online video and fixed ops, including advertising on navigation software Waze.
"We are honored to be recognized as a valued digital advertising partner of Volkswagen and our commitment to helping their dealers deliver the best advertising campaigns across all channels," said Sam Myrlea, CEO of PureCars. "Partnering with Volkswagen gives PureCars the opportunity to continue supporting dealers to drive top results. By using our digital advertising capabilities and leading attribution methods, Volkswagen dealers can better understand which campaigns are leading to sales, increasing their ROI as a result."
PureCars SmartAdvertising® is one of the only multi-channel digital ad platforms built exclusively for automotive, that uses real data and intelligence to help dealers execute an advertising campaign. Designed for extensive audience targeting capabilities, PureCars SmartAdvertising® is a fully unified digital ad platform that carries consistent messaging throughout the digital advertising ecosystem, across high-value sites, networks and devices.
The PureCars SmartAdvertising® platform was recently recognized in the industry as providing superior results, driving incremental local traffic efficiently to dealers as the platform was awarded the "Top Rated" SEM Paid Search Award by DrivingSales at a special event in conjunction with the 2018 NADA Convention and Expo.
"With unmatched features, best-in-class audience targeting capabilities and proven results, PureCars SmartAdvertising® is designed with dealers' end goals in mind," said Mylrea. "We help dealers capture shoppers at the peak of intent with comprehensive, OEM compliant digital advertising solutions and the idea behind our SmartAdvertising solution is to connect the dots between informed business intelligence and advertising. By using PureCars' platform, Volkswagen dealers can truly understand car buyers and their needs, resulting in improved targeting and sales moving forward."
To learn more about PureCars and its partnerships, please visit purecars.com.
About PureCars
As an approved Digital Marketing Partner with 13 major OEMS, PureCars is driven by technology and customer service. Armed with the automotive industry's most extensive data library, PureCars offers search, display, social, video and fixed ops digital advertising solutions to help dealerships reach the right consumer, with the right vehicle, at the right time. As a Google Premier SMB Partner, PureCars' award-winning technology is designed to drive high probability buyers to a dealer's site, optimize traffic once on their site, and convert those customers in the showroom.