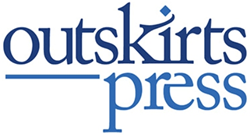 In 2018, ebooks are expected generate an estimated $20 million in revenue – approximately one-fourth of all book sales.
DENVER (PRWEB) April 06, 2018
In honor of National Library Week April 9 to 15, Outskirts Press is helping independent authors make the most of the power of ebook publishing. Named the No. 1-rated self-publishing company by Top Consumer Reviews, the Denver-based company is offering authors an impressive 15 percent off its Elite Ebook Package.
National Library Week is a national observance sponsored by the American Library Association (ALA) and libraries across the country each April. Since its inception in 1958, the week-long celebration has been recognizing accomplished authors and superior books, and celebrating the American reading tradition. In recent years, that tradition has encompassed the rise of electronic books.
In 2018, ebooks are expected generate an estimated $20 million in revenue – approximately one-fourth of all book sales. Libraries across the nation are on the bandwagon with 94 percent of libraries in the United States already offering ebooks to their members.
With the Elite Ebook Package from Outskirts Press, an author's book becomes available to millions more consumers who check out and purchase ebooks. The package includes formatting, uploading and distribution on Amazon (Kindle), iTunes/iBooks (Apple iPad/iPhone), and Barnes & Noble (NOOK).
To save 15 percent on ebook publishing, authors simply need to add the Elite Ebook Package to their shopping cart (current Outskirts Press authors can login to their Author Publishing Center) and enter the promo code EliteSavings at checkout.
For more information about this and other publishing and marketing services, authors can call an Outskirts Press Publishing Consultant at 1-888-672-6657 (OP-BOOKS), or chat with a Publishing Consultant using the live chat option on the website.
About Outskirts Press Inc.: Outskirts Press helps authors develop and publish high-quality books by offering exceptional design, printing, publishing, distribution and book marketing services. Top Consumer Reviews ranks Outskirts Press No. 1 because they are passionate about delivering outstanding customer service, affordable pricing, industry-leading royalties, and a team of hands-on, U.S.-based publishing experts. At http://www.outskirtspress.com authors can publish their book, their way, today.
Outskirts Press Inc., 10940 S. Parker Road, #515, Parker, CO 80134
http://outskirtspress.com 1-888-OP-BOOKS