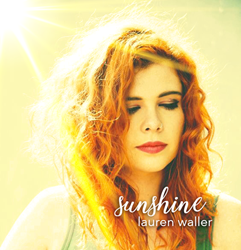 LOS ANGELES (PRWEB) April 06, 2018
Los Angeles based singer/songwriter Lauren Waller reveals what's new, now, and next with a first listen preview of her achingly beautiful and romantic single "Sunshine." The masterfully haunting love song for a new generation has been eagerly anticipated after the success of Waller's previous two E.P.'s. The electro-textured song, "Sunshine" whisks the listener away with a blend of melancholic keys, spellbinding vocals and captivating emotion. Discover why she has earned recognition from tastemaker publications including: Young Hollywood, Music Existence, Broadway World, Vents Magazine, New Music Ear, Kurrent Music, The Storm Report and more. Share the first listen of "Sunshine" now on Sound Cloud prior to it's official release on all streaming services, (https://soundcloud.com/lwallermusic/sunshine).
The dynamic artist's unique, alternative storytelling style has earned her international fans with hundreds of worldwide radio plays in the U.S., Ireland, Germany, Australia, China, South Africa, Finland, Aruba, and Peru. Waller's two E.P.'s to date entitled Perhaps and no names here have garnered numerous features for the emerging artist and songwriter. Waller has continuously been writing and recording new material, "Sunshine" is the first taste of her upcoming songs.
Waller is excited to share her new music with fans and will be showcasing her talents at The Canyon in Agoura Hills, California on April 29th and at the MUSEXPO, a global music industry event, on May 1st in Hollywood, California 2018.