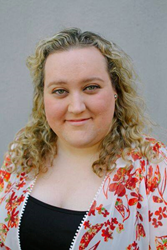 There is no other program out there quite like this. This is set apart from a lot of music and theatre college preparatory programs...
LEXINGTON, Mass. (PRWEB) April 09, 2018
Lexington Christian Academy (Lexington, MA) is thrilled to announce that American singer and actress Jessica Lynn French will be leading the Summer Theatre Intensive program. Ms. French began performing professionally at the age of eleven in the National Tour of Joseph and the Amazing Technicolor Dreamcoat alongside Donnie Osmond. After completing her studies at Interlochen Arts Academy, she received her Bachelor of Music in Vocal Performance from The Boston Conservatory of Music. She went on to do a fellowship with the Nashville Opera while getting her Masters of Music in Vocal Pedagogy and Voice Performance from Belmont University. She travels the US and internationally performing and teaching vocal masterclasses raising awareness of vocal health. She is a proud member of AGMA (American Guild of Musical Artists) and is active currently in theater, opera, and as a voice teacher.
During her time in Detroit, Boston, Nashville, and New York she has performed with and coached artists signed with/managed by Sony, Curb Records, Word Records, Disney, William Morris Agency, Simeon Studios, and Graffiti Records to name a few. Ms. French is excited to be bringing her wealth of experience to LCA.
"As a professional performer myself, I know what makes an inspiring actor, dancer, and singer come alive," said French. "There is no other program out there quite like this. This is set apart from a lot of music and theatre college preparatory programs in that my creative team is current on what is the industry standard because we have been in New York City creating art and working with companies like Disney. One of our coaches is a pianist who prepares the new cast members joining the cast of Broadway's Hamilton."
The Summer Musical Theatre Intensive program runs June 17th to July 1st, culminating in their performances of the Broadway revival Rodgers and Hammerstein's Cinderella. "What's exciting about doing the Broadway revival version of this classic show is that there are added characters and a heightened sense of both drama and humor as a result. The cast will have the opportunity to portray very relevant social justice issues that today's youth are dealing with," said French. The culmination of the program will be a performance at The Cross Worship and Performing Arts Center, which was built in 2013. LCA raised $3.1 million dollars complete this space, which is overseen by Christopher Greco; Mr. Greco is also collaborating with Ms. French for the Summer Musical Intensive program. Participants, traveling from across the United States, will be housed at LCA's North Campus dormitory for the duration of the program. For more information on the program, contact Ms. French at jessica.french(at)lca(dot)edu.
Lexington Christian Academy is an independent college preparatory school that exists to educate young men and women in the arts and sciences in the context of a complete commitment to the gospel of Jesus Christ.