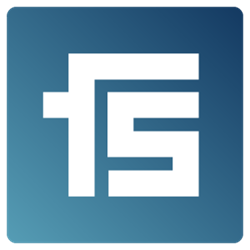 If each of these loans used FlashSpread, we estimate potential savings of over $5,440,000 (at $40/hour) in wasted error-prone man-hours" says FlashSpread's co-Founder Javier Jorge. "This number doesn't even come close to reflecting all the time wasted spreading deals that never qualified for a loan
MIAMI, FL (PRWEB) April 09, 2018
FlashSpread, the new web-based platform that allows users to spread scanned tax returns in seconds, today announced the launch of its integration with Ventures +, the loan processing and portfolio management tool that has become one of the top resources for small business lenders.
SBA approved over 68,000 loans in the 7(a) and 504 loan programs in FY17. These programs provided over $30 billion to small businesses.1 "If each of these loans used FlashSpread, we estimate potential savings of over $5,440,000 (at $40/hour) in wasted error-prone man-hours," says FlashSpread's co-Founder Javier Jorge. "This number doesn't even come close to reflecting all the time wasted spreading deals that never qualified for a loan. FlashSpread helps lenders get to this conclusion in minutes, not hours or days."
The FlashSpread Integration allows Small Business Lenders to upload tax returns, validate the information, and import the information directly into Ventures+ in seconds. This automation will help reduce transcription errors and save thousands of hours of manual data entry of highly skilled employees. Through this partnership FlashSpread will be instantly available to almost all Certified Development Companies (CDC) and many Small Business Lenders across the United States.
"We were waiting for a solution like this," says Catherine Riddle, CEO of Ventures+. "Until FlashSpread was introduced to us, we had not seen any solution this easy and robust."
"We're seeing a huge demand for an accurate, fast and easy to use tax return analysis software to be developed, it is well overdue," says Mr. Jorge. "The integration will allow Small Business Lenders to focus on analysis and not data entry."
To learn more about FlashSpread please visit http://www.flashspread.com and watch a short video at FlashSpread Video. You can also email info@flashspread.com.
About FlashSpread
FlashSpread is a cloud-based software solution that automates the spreading process by converting PDF tax returns into financial reports with the click of a button. With FlashSpread, it only takes a matter of seconds to process a tax return for analysis. FlashSpread users get instant results for faster decision-making, identify better deals, increase productivity, and have more time to assist their clients. Every Financing company has their own set of lending criteria and underwriting process. FlashSpread does not want to change the way lenders operate. Quite simply they want to improve the way lenders operate. Learn more about the FlashSpread here: https://flashspread.com/#save-time.
1https://www.sba.gov/about-sba/sba-newsroom/press-releases-media-advisories/sba-lending-activity-fy17-shows-consistent-growth