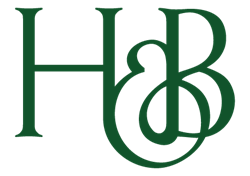 "The expectations of private clubs members and their pros are higher and the challenge to meet them time and time again, for over twenty-seven years is formidable. Yet, we've managed to do it, trip after trip, year after year." H&B Founder Sam Baker
CINCINNATI (PRWEB) April 10, 2018
For as many years as Golf Digest has been conducting its Editor's Choice Awards for golf tour firms, Haversham & Baker has been included as among the best. The article, appearing in the most recent issue of the popular golf magazine specifically cites H&B as a firm that as one with, "…strong its relationships with club pros", and also makes mention of, "…growing its couple's business by focusing on trips with bit a less golf and a bit more sightseeing."
Upon hearing of the announcement H&B Founder Sam Baker commented, "It's always gratifying to receive recognition from a publication such as Golf Digest. To receive the award three years in a row is an even greater honor. The point the Golf Digest folks make regarding our strong relationships with private club PGA Professionals and their members is definitely the key. Members of private clubs and the pros approach international golf travel from a totally different and unique perspective. Their expectations are higher and the challenge to meet them time and time again, for over twenty-seven years is formidable. Yet, we've managed to do it, trip after trip, year after year. Which is the primary reasons why so many who travel with us keep coming back."
A 97% client satisfaction rate and one of the highest repeat traveler rates in the industry are evidence of the H&B formula for success and validate the firm's reception of the third Golf Digest Editors Choice Award in a row.
Haversham & Baker Golfing Expeditions, a Cincinnati-based firm, is the leading provider of International golf travel arrangements to America's private clubs and their members. Named by Forbes as the best bespoke golf travel company, H&B has also been twice recognized as The World's Best Golf Tour Operator by the World Golf Awards, received three Golf Digest Editors' Choice awards, and twice designated Tour Operator of the Year by Golf Tourism Scotland. Since its inception in 1991, H&B has served the members of more than 1200 different U.S. private clubs. Delivering Golf at its Finest, Life at its Best and Memories that Last a Lifetime is more than a slogan, it's the mantra of each and every expedition.
For more information please contact company Founder, Sam Baker, at Sam@Haversham.com or visit the firm's website at Haversham.com.