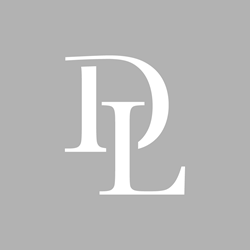 For professional boxers... a US visa denial can be devastating.
ATLANTA (PRWEB) April 09, 2018
While sportsmen can feature in the media as a result of their performance both in and outside the ring, in recent years, it appears that more boxers than ever are featuring for their inability to get to the US as both participants in fights and as sports commentators.
In this article, we will examine a number of high-profile US visa denials involving amateur and professional boxers, identify the reported reasons for the visa denial and assess the impact the visa denial has had upon the visa applicants' career and earning potential.
Billel Dib: Reportedly Denied a US Visa due to Humanitarian Work
On February 14, 2018 it was reported that professional Australian boxer, Billel Dib, was controversially denied a US visa – not based on a criminal record or prior overstay – but it is assumed a result of his humanitarian work.
Dib, who is Muslim, reportedly volunteered in late 2016 at the Ain al-Hilweh refugee camp with Islamic Relief, a charity that is a registered member of the Australian Council for International Development.
While the reason for Dib's visa denial is unclear, it would appear, at first blush, that Dib's travel to the refugee camp – home to many thousands of Syrian refugees – may have rendered him unable to travel to the US.
In recent years, the US has taken considerable steps to tighten US immigration laws and procedure, in response to the threat posed by terrorism.
In December 2015, President Obama signed into law the Visa Waiver Program Improvement and Terrorist Travel Prevention Act of 2015. The Act, in its current form, renders individuals who have traveled to Iran, Iraq, Sudan, Libya, Somalia, Yemen or Syria on or after March 1, 2011 ineligible to travel on the visa waiver program (also known as the "Electronic System for Travel Authorization" or "ESTA"). As a result, individuals who have traveled to any of the aforementioned countries since March 1, 2011 must obtain a visa in order to enter the US.
Upon filing an application for a US immigrant or non-immigrant visa, applicants who have travelled to Iran, Iraq, Sudan, Libya, Somalia, Yemen or Syria on or after March 1, 2011 are subject to strict and stringent scrutiny, to ensure that they are not inadmissible to the US on national security or any other grounds. Throughout the process, the visa applicant bears the burden of demonstrating that the visa should be granted. If the US Consular Officer has any concerns of any kind, they are at liberty to simply deny the US visa application.
For professional boxers such as Dib, a US visa denial can be devastating. It can dent a professional boxer's earning capacity, limit his or her ability to showcase their talent to an international audience and, ultimately, tarnish their ability to fulfil their career aspirations. Boxers can make several thousands, if not millions of US dollars from a fight, so a US visa denial can result in a substantial loss of income.
Of the visa denial, Dib is reported to have stated, "This is a huge setback. I've been working pretty much all of my life to go to the US and fight." Dib was due to return to the US to face Matt Remillard on February 24, 2018. At the time of writing, the future of the bout appears to be in doubt. Sadly, cases such as Dib's are not uncommon. Indeed, Dib is the most recent in a long list of boxers who have been unable to obtain a US visa or obtain entry to the US.
Amir Khan: Prevented from boarding a Flight to the US on the Anniversary of 9/11
In September 2014 it was reported that Amir Khan was denied boarding at the gate of a flight to Las Vegas on September 11, 2014, approximately one week after his US visa had been granted.
Khan, who was travelling to Las Vegas to watch Floyd Mayweather's rematch with Marcos Maidana from ringside, expressed his bewilderment at being prevented from boarding the flight. He stated, "I was flying out on September 11. I think the immigration guys get edgy. They just told me my visa was refused and I couldn't get on the plane".
While the precise reasons for Khan's denial of boarding are unknown, it is noteworthy that Khan reportedly experienced difficulties obtaining a US visa in 2010, which resulted in a proposed training camp in Los Angeles being relocated to Vancouver. In 2011, he was allegedly held by CBP officers at Los Angeles for 4 hours. At the time, Khan stated, "They just tell me it is a routine check, and that those checks need to be made before I proceed. But I've got to get my lawyer to look into this because it now happens every time I go into America. I'll put up with it, because America is where I want to fight, and because I am so well received there by the fans. But this is very frustrating."
Fortunately when Khan was denied boarding he was able to contact his good friend and then Prime Minister of the United Kingdom, David Cameron, who reportedly made a few telephone calls and successfully resolved the situation for Khan. Khan was subsequently introduced to Hillary Clinton, Secretary of State at the time, who asked for his name and details. Khan states that he has not experienced any difficulties obtaining entry to the US since David Cameron's intervention.
While Khan is now reportedly no longer experiencing difficulty obtaining US visas or entering the US, it is noteworthy that not all professional and amateur boxers are in this fortunate position.
Marianne "Golden Girl" Marston: Denied a US Visa on the Basis of "Immigrant intent"
Marianne "Golden Girl" Marston from London, UK, was due to make her professional boxing debut in Philadelphia on May 9, 2018. For Marston, this was the ultimate opportunity for her to realize her childhood ambition on the world stage.
However, earlier this year Marston was denied a US visa, on the basis of insufficient ties to the UK. In short, the US Embassy were concerned that she may have immigrant intent, as she had few family members in the UK and – in their view – did not have employment to return to in the UK.
As Marston explained, "They told me that I was being denied my visa because I don't have family here in the UK so they didn't feel that I would come back. It's not my fault that only two of my family members are still alive." Marston went on to say, "They said my boxing was just a hobby. I found that incredibly insulting. Granted, I'm an amateur, but this is how I'm trying to make my living. There are very few professional women boxers in the UK, so I want to fight in America. But, London is my home and always will be."
Sadly, in Marson's case, the US visa denial has had a profound impact upon her ability to make the transition from amateur to professional boxing. It has impacted her ability to achieve international recognition and her ability to increase her earning capacity.
Our View
At Davies Legal Immigration, we are passionate about professional sport, particularly boxing. We are saddened by reports that a number of professional and amateur boxers have been unable to obtain US visas and/or entry to the US and understand the difficulties this may cause, both in terms of career progression and monetary loss. We are committed to facilitating access to justice and admire the valuable contribution sportsman make to our society. We hope that we are able to continue advising and representing professional sportsman seeking to achieve their dreams.
Davies Legal Immigration
At Davies Legal Immigration, amongst others, we represent professional sportsmen in connection with non-immigrant and immigrant visa applications. We understand the importance of travel to the US at short notice and therefore offer a comprehensive, efficient, diligent service, tailored to your unique needs. Call now for a complimentary assessment of eligibility and take your first step towards competing or commentating on the international stage.
Website: http://www.davieslegal.com
Email: info@davieslegal.com
Tel: +1 (404) 504 7059