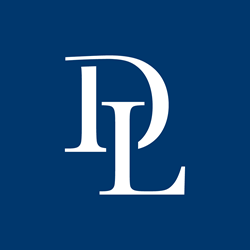 (PRWEB UK) 9 April 2018
What Is The Latest Proposal?
In March 2018, the US Federal Government announced proposals to collect social media identifiers from the majority of foreign nationals seeking immigrant and non-immigrant visas. If implemented, it is estimated that the move will affect approximately 14.7 million people annually.
If Implemented, What Information Would US Immigrant And Non-Immigrant Visa Applicants Be Required To Disclose?
Most immigrant and non-immigrant visa applicants would be required to disclose all social media identifiers they have used for the past 5 years. In addition, visa applicants would need to disclose all telephone numbers and email addresses used over the past 5 years, as well as their international travel history.
What Is The Purpose Of The Proposed New Measures? What Will The US Government Do With The Information Provided?
It is proposed that the information will be used to vet US visa applicants, as part of the Trump Administration's drive to prevent terrorism through the use of "extreme vetting".
How Are These Proposals Different To The Measures Introduced By The Obama Administration?
Under the Obama Administration, Consular Officers were required to obtain social media identifiers only when they determined it necessary to subject the visa applicant to greater scrutiny, for example, to confirm their identity or assess whether the applicant posed a risk to US national security.
However, the new proposals go much further. Under the new proposals, the majority of immigrant and non-immigrant visa applicants will be required to provide details of all of their social media identifiers, over the past 5 year period.
What Stage Are The Proposals At?
The proposals are currently at the public consultation stage; the public has 60 days from the date of publication in which to comment on the proposals, before a decision is made on whether to approve or reject the proposals.
How Has The Public Responded To The Proposals So Far?
While the outcome of the public consultation is unknown, the proposals have sparked criticism amongst civil liberties groups. In particular, the American Civil Liberties Union ("ACLU") have expressed concern that social media vetting may be disproportionately used against travelers from certain countries. Similarly, ACLU have noted that there is a risk comments made innocently online by visa applicants could be misinterpreted or misconstrued by US immigration authorities, resulting in visa denial.
Should I Be Concerned About These Proposals?
While we cannot provide advice on your unique personal circumstances, generally speaking the new proposals should not cause alarm to anyone who has not breached US immigration law and is generally admissible to the US. If you are concerned, we would advise that you contact us in order to seek advice on your position.
Davies Legal Immigration
At Davies Legal, we represent clients in connection with all types of immigrant and non-immigrant visa applications. We offer competitive fixed fee billing and an assurance that your case will be handled only by your designated, fully licensed US immigration attorney. Call now for advice on how we can assist you with your US visa application and obtain a free no obligation quote.
Website: http://www.davieslegal.com
Email: info@davieslegal.com
Tel: +44 207 856 0395