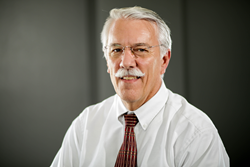 "Offering my patients the best care I can provide is of the utmost importance," said Dr. Blair Brengle, lead physician at Brengle Family Medicine. "Providing better care—specifically through the direct primary care model—allows patients to connect with us when it is convenient for them."
INDIANAPOLIS, Ind. (PRWEB) April 11, 2018
After practicing with a small, private family medicine group for more than 25 years, Dr. Blair Brengle has opened the doors to his new practice to focus on enhanced healthcare options with Direct Primary Care (DPC). Brengle Family Medicine, located on the Northside of Indianapolis, is now open and accepting new patients. DPC offers patients accessible healthcare at a flat, monthly fee without involving the red tape related to working with health insurance.
"Offering my patients the best care I can provide is of the utmost importance," said Dr. Blair Brengle, lead physician at Brengle Family Medicine. "Providing better care—specifically through the direct primary care model—allows patients to connect with us when it is convenient for them."
Dr. Brengle's passion for primary care dates back nearly three decades, over which he has developed continuity of long term care and patient relationships. His desire to provide enhanced personal care for patients is the product of commercial insurance and Medicare policies that hinder the delivery of healthcare to patients. Of equal or greater importance is being able to continue creating long-term relationships built on a foundation of trust and exceptional medical care.
"I firmly believe in individualized care, and with DPC, I am able to take more time with each patient without any additional charge," said Dr. Brengle. "From babies to grandparents, I believe in providing ongoing care for all members of the family. I have watched families grow from the newest member to the grandparent,s and every family member in between."
An Indiana native, Dr. Brengle obtained his undergraduate and medical degrees from Indiana University. Dr. Brengle is a father of three grown children and enjoys spending time with them. He has also been a member of the Boy Scouts. In his free time, he enjoys exercising, the outdoors, and the arts.
"Dr. Brengle is an exemplary, care-minded physician who continues to dedicate his medical focus on new patients as well as the families he has cared for over multiple decades," said Adam Habig, co-founder and president of Freedom Healthworks, the organization helping to launch Dr. Brengle and other DPC practices. "Direct Primary Care is an ideal fit for Dr. Brengle's new practice, and we look forward to helping his practice grow for years to come."
Brengle Family Medicine's opening and launch were aided by Freedom Healthworks, which empowers physicians to open their dream DPC practice while also enabling patients to choose a physician that best suits their needs for a flat, monthly fee. As a result, under the DPC model, patients reserve their insurance for specialty physician visits,, and hospitalizations. Physicians practicing DPC see their patients on time, spend more time with them (between 30 minutes to an hour) during each in-office visit, and are also easily accessible in-person with same or next day visits, and in communication by text, phone, email, and digital apps.
Dr. Brengle's office is located at 8803 N. Meridian Street, Suite 350, Indianapolis, IN 46260. More information can be found at: brenglefamilymedicine.com.
ABOUT FREEDOM HEALTHWORKS
Freedom Healthworks, based in Indianapolis, propels the launch, growth and operation of independent, Direct Primary Care (DPC) practices, while also connecting patients to the best DPC practice for their needs. By liberating physicians to serve patients instead of insurance companies, Freedom Healthworks seeks to empower patients to purchase excellent, affordable medical care from private physicians they know and trust. The business was founded by Adam Habig, Christopher Habig and Meghan Habig Johnston, three adult siblings whose physician parents were on the brink of burnout but wanted to offer patients the best healthcare possible. Freedom Healthworks' initiatives under the DPC model allow patients to receive unlimited health care from a physician of their choosing, while paying a flat rate. Freedom Healthworks' DPC physicians provide a higher level of care while practicing how they were trained. These physicians also maintain a healthy work-life balance and do not suffer from the burnout that plagues the majority of the medical community. More information about Freedom Healthworks can be found at http://www.FreedomHealthworks.com.